Ozone Gaming, the international brand of high performance products for gamers , in collaboration with Origen Team, today announced launch of the exclusive Origen Mousepad. As part of the collaboration with the team, Ozone will developed the exclusive Origen line. " Be part of it" is a firm statement of intent from Ozone Gaming to intensify its commitment with the gamers involving them to the eSports competition and bringing them closer to the professional team.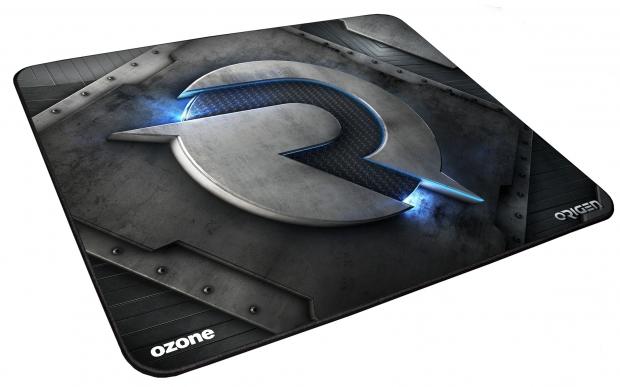 "Ozone Gaming is not just a brand of this sector, we are an active entity that aims not only the growth of the company but of the eSports industry in general. Origen brings together all our enthusiasm, desire and effort to achieve that goal. This product line embodies all those feelings," says Adrian Alarcon, marketing director of the brand. "Within the game is our slogan of a new era in our company, meaning that we're where the challenges take place, with the growth of the sector and with the competitive show of the century" concluded Alarcon.
Origen recently qualified to enter at Riot's top league, LCS, and with their expertise in eSports competition we have developed hand in hand this new exclusive peripherals line.
The team has taken an active part in the development of this mousepad, and the result is a high-end peripheral that combines the expertise of the brand with the vision of the professional team.
"It's very exciting for me to start developing products that we can call our own. We can provide high-end products which satisfy our global fans combining our experience as eSports professional players with Ozone Gaming's vast knowledge. This mousepad offers exactly what we need: a surface with a high level of resistance and accuracy which delivers a perfect performance." said Enrique Cedeño "xPeke" captain of Origen.
This Ozone Origen Mousepad has all the necessary features to bring you to the top:
Control. Comfort. High Performance. Be part of it
Exclusive Origen design, the new mousepad and the new peripheral line are aimed to link the team with the gaming community.
Feel the game like the Pro's.
Flawless Performance
High quality materials for high performance, micro-texture cloth surface to provide perfect tracking and precision for both Optical and Laser mice.
Maximum Control
Anti-slip rubber bases to keep from moving and optimized texture surfaces for a smooth and consistent glide.
Think Big
Extra space, perfect size to give your best in any game.
For further information:
Origen Mousepad MSRP: 19,90€

Dimensions: 450x 400x 4mm
Last updated: Apr 7, 2020 at 12:09 pm CDT