ASUSTOR Inc., a leading innovator and provider of network storage solutions, has unveiled its new NAS products for the coming year at Computex 2015 in Taipei, along with exhibiting a lineup of NAS devices created for user segments ranging from personal and home to prosumer and enterprise. From integrated virtual storage to digital home entertainment, ASUSTOR is focused on creating versatile, secure, intuitive and multi-functional cloud storage that can meet the demands of the current digital revolution. ASUSTOR will be exhibiting at Computex for 5 days starting from today until June 6th. All are invited to visit the ASUSTOR booth in order to experience the latest NAS technology and innovative concepts firsthand.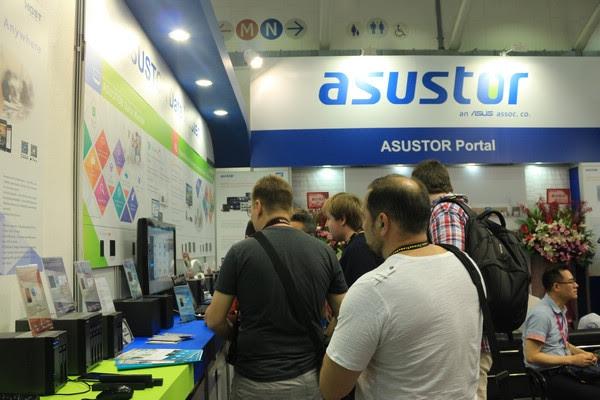 Introduction to the ASUSTOR NAS lineup: The ASUSTOR NAS lineup includes compact 2-bay, 4-bay, 8-bay and 10-bay tower models along with 4-bay, 9-bay and 12-bay rackmount models that are suitable for enterprise server rooms. All NAS devices are further classified into different series according to user segmnent. Currently the ASUSTOR NAS lineup consists of the 10, 2, 3, 50, 51, 61 and 70 series.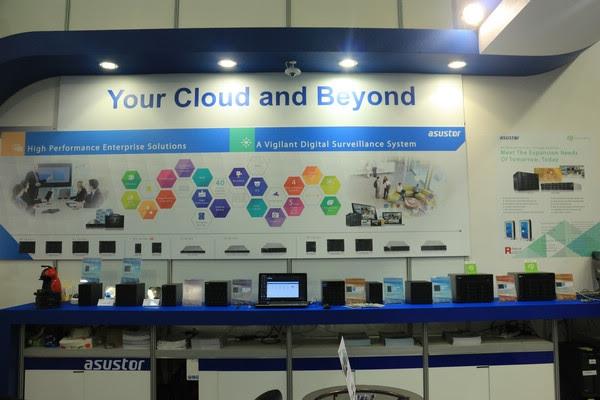 10 Series and 61 Series: Soon to be released by ASUSTOR, these 2 new series will feature 2 and 4 bay models. The 10 series offers users a more competitive entry level price point than ever before and features superior performance and quiet system operation, making it suitable for personal and home users who require centralized storage and backup for their digital assets. Its eye-catching diamond-plate finish also allows it to seamlessly fit into any living room. The 61 series utilizes the newest generation of Intel processors and features AES-NI encryption technology that more efficiently protects data. Additionally, powerful multimedia transcoding technology and 4K/2K output make it a must-have product for prosumers and users requiring centralized cloud storage and high quality multimedia applications.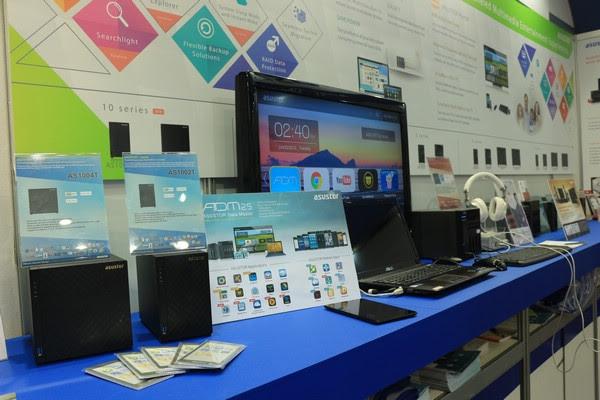 2 and 3 Series: Equipped with Intel Atom CPUs, the 2 and 3 series exhibit stable transfer performance and are suitable for advanced users and SOHO users. Furthermore, the 3 series supports multimedia transcoding and streaming, allowing users to smoothly stream multimedia to different devices.
5 Series: Featuring an Intel Celeron processor and memory that can be expanded up to 8GB, 5 series devices offer exceptional performance that is rated the best among all NAS products in the segment. Furthermore, the devices feature a rich variety of connection ports such as HDMI which supports 2K high-definition video output. Users can combine the video function with high resolution amplifiers or S/PDIF audio output devices to create a top flight dedicated multimedia center. In addition to 2 and 4-bay models, the 5 series also features 8 and 10-bay models that provide small and medium businesses with higher capacity storage.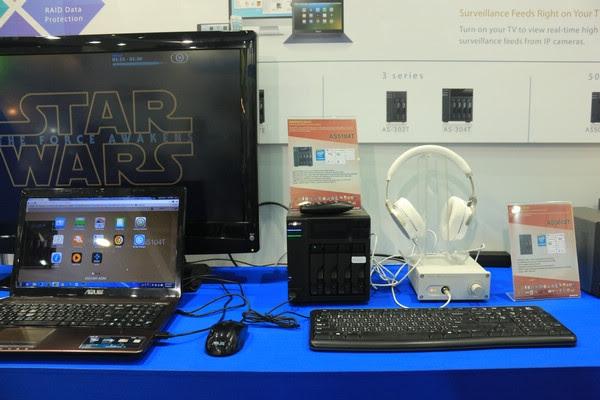 7 Series: These NAS devices feature enterprise-class hardware specifications and AES-NI encryption technology. Cutting-edge performance and hardware expansion options such as support for 10GbE Ethernet cards, SAS cards and redundant power supplies (rackmount models) provide stable and reliable system operation make these devices suitable for medium sized businesses and up who require centralized backup and storage. Additionally, the virtualization platform can be installed, providing businesses with great added value and cost-effectiveness. The 7 series devices also support 4K output, making them a top choice for multimedia users and prosumers.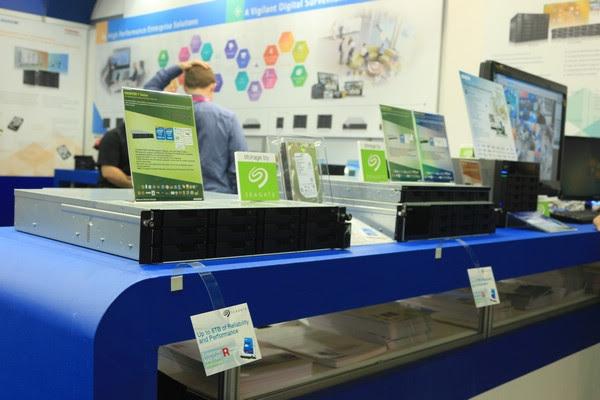 About ASUSTOR Data Master (ADM)
ASUSTOR Data Master (ADM) is an operating system developed by ASUSTOR Inc. that comes pre-installed with all ASUSTOR NAS devices. ADM was designed around the use of Apps and its original web-based graphical user interface provides users with an intuitive and customizable user experience. In regards to the goal of providing a PC-less user experience, integrated HDMI local output and user-friendly mobile apps, allow users of all levels to easily create a unique cloud storage space that centralizes the storage, backup and sharing of all digital files. At Computex, ASUSTOR will be exhibiting new functions from ADM 2.4 and 2.5 in 3 different demo areas. Core functions include complete backup mechanisms, a newly added local backup option that allowing users to create even more flexible scheduled backup jobs for data on their NAS, iSCSI LUN backup, flexible remote access management via the Geo IP expansion module, support for the SNMP protocol that increases network management convenience and an enhanced shared folder encryption mechanism. Newly added and enhanced Apps include Syslog Server, DataSync for Microsoft OneDrive, Photo Gallery, Surveillance Center and more.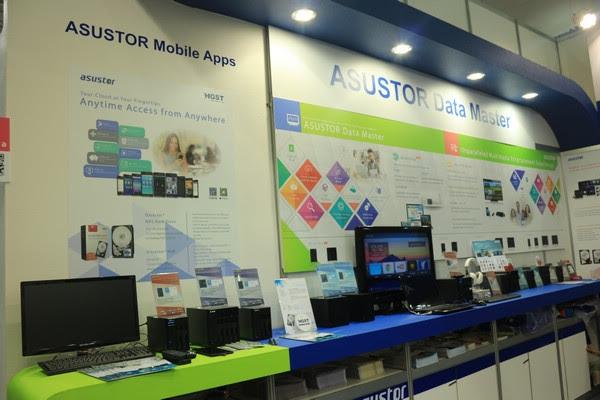 Home Multimedia Area:
ASUSTOR will be exhibiting a PC-less NAS usage environment with ASUSTOR Portal. ASUSTOR Portal integrates web browsing, the ADM management interface, Kodi multimedia player and Surveillance Center, allowing users to directly output surveillance and multimedia video via HDMI. In addition to the existing AiRemote control app, ASUSTOR will be exhibiting a comprehensive mobile app, AiCast (temporary name) that can control playback in Kodi. AiCast allows users to intuitively browse through the multimedia on their NAS without interrupting video playback in Kodi. Users will be able to play the video of their choice at the touch of a finger. Additionally, for users using Chromecast, ASUSTOR's AiVideos app can turn into a dedicated remote control, streaming videos and recorded programs from the NAS to chromecast allowing for playback on bigger TV's and monitors.。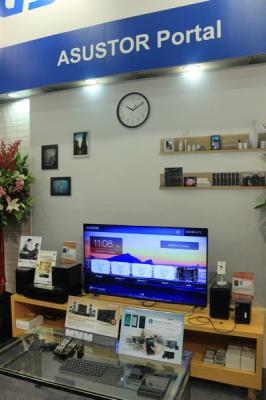 Enterprise Area:
ASUSTOR NAS features a rich variety of business applications, cross-platform file sharing and comprehensive Windows environment integration which allows IT professionals to efficiently manage data and users. At Computex, visitors will be able to experience first-hand ASUSTOR's simplified system interface, the operation of the dedicated storage management function MyArchive, iSCSI LUN backup and VPN applications amongst other functionality.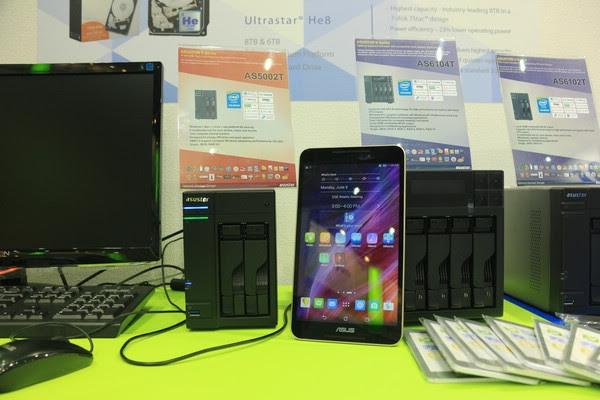 Surveillance Area:
Surveillance Center is a secure surveillance management system developed by ASUSTOR. At Computex, ASUSTOR will be exhibiting a surveillance system created using the AS7010T and Surveillance Center. This system will feature multiple cameras combined with new functions, real-time recording, multiple viewing modes, a flexible control interface, electronic maps deployment, safer access permissions management rules and a smart search function that allows users to quickly find missing objects. ASUSTOR's Surveillance Center gives users the ability to easily create a convenient and ultra-secure real-time surveillance system.
For more product information please visit: http://www.asustor.com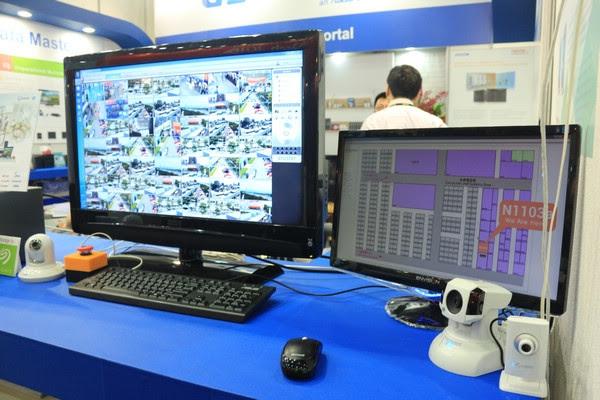 Last updated: Apr 7, 2020 at 12:09 pm CDT