Corsair, a world leader in high-performance PC hardware, today announced the Obsidian Series 750D Airflow Edition full-tower PC case. Based on the award-winning Obsidian Series 750D, the new Airflow Edition adds a perforated front grill, increasing airflow into the case for systems that require more cooling. Like all Obsidian Series cases, the 750D features an elegant black monolithic design, brushed aluminum and solid steel construction, and generous expansion flexibility.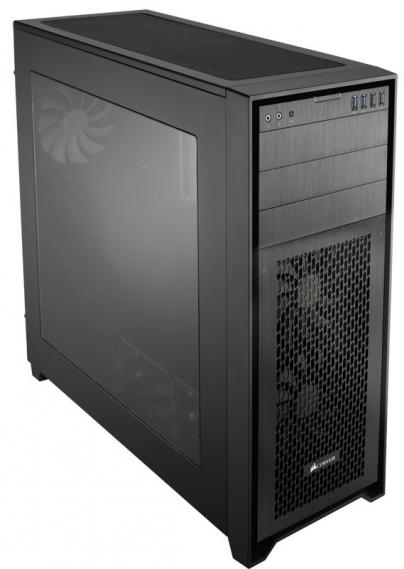 The Obsidian Series 750D's rigid exterior surrounds a frame that has ample room for high-performance components, as well as sophisticated cooling for users who want to push their components to the limits. The increased ventilation offered by the new Obsidian 750D Airflow Edition opens up even more cooling options and performance, with three AF140L fans included to ensure great cooling right out of the box. The case is designed to make building a PC fast and simple with features such as tool-free side panels and drive bays, cable routing grommets and mount points, and motherboard rear CPU access and alignment pegs.
Obsidian Series 750D Airflow Edition Specifications
Expansion Room
Perforated front grille for improved cooling

Nine expansion slots for larger motherboards and running multiple video cards or expansion boards simultaneously

Six tool-free 3.5"/2.5" combo bays in two modular hard drive cages, with room for two more cages for up to 12 combo drive bays

Four tool-free 2.5" side-mounted drive cages for SSDs, out of the airflow path

Three tool-free 5.25" bays for expansion

Four front mounted USB ports for easy peripheral or external storage device connection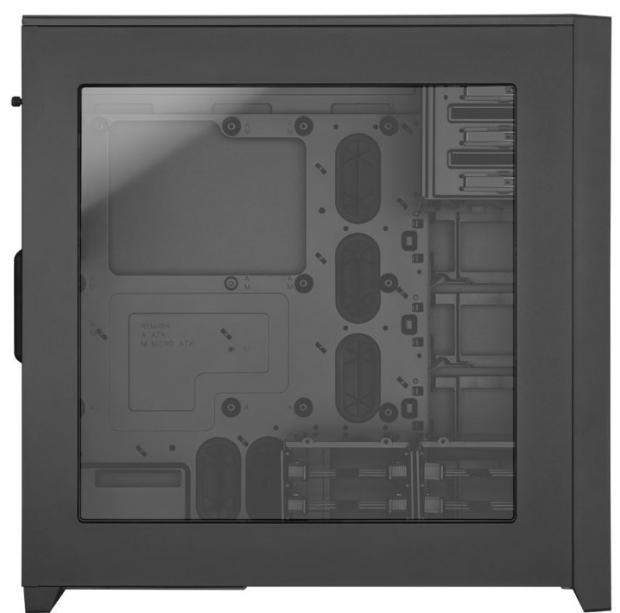 Cooling Flexibility
Three AF140L high-airflow 140mm fans (2 front, 1 rear) for excellent airflow and low noise levels

Room for up to 8 fans

Radiator compatibility:
o Top - 360mm or 280mm
o Front - 280mm or 240mm
o Bottom - 240mm
o Rear - 140mm or 120mm
Storage Layout Options
Modular hard drive cages can be configured in four separate mounting locations.

Side-mounted 2.5" cages allow quick, easy removal of the 3.5" drive cages for better airflow or room for radiators, while maintaining capacity for up to four 2.5" drives.
Builder-Friendly Features
Thumbscrew side panel removal and expansion slots

Tool-free 3.5", 2.5", and 5.25" drive bays

Center-post standoff holds motherboard in place while you secure the other screws.

Easily accessible (and removable) front, rear, and top dust filters.

Outstanding cable routing with rubber grommets for superior airflow and cleaner, neater builds

Four USB ports (two USB 3.0) and headphone/mic jacks in the front panel for easy access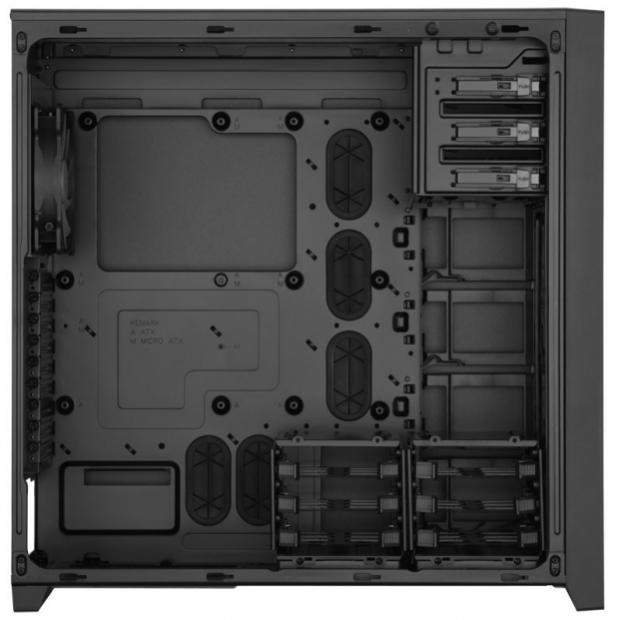 Dimensions and Weight
o 21.5 x 9.25 x 22 inches
o 546 x 235 x 560mm
o 9.7 kg
o 21.4 lbs
The Obsidian Series 750D Airflow Edition has a suggested retail price of $159.99 in the US and is available immediately from Corsair's worldwide network of authorized distributors and resellers. It is backed with a limited 2-year warranty.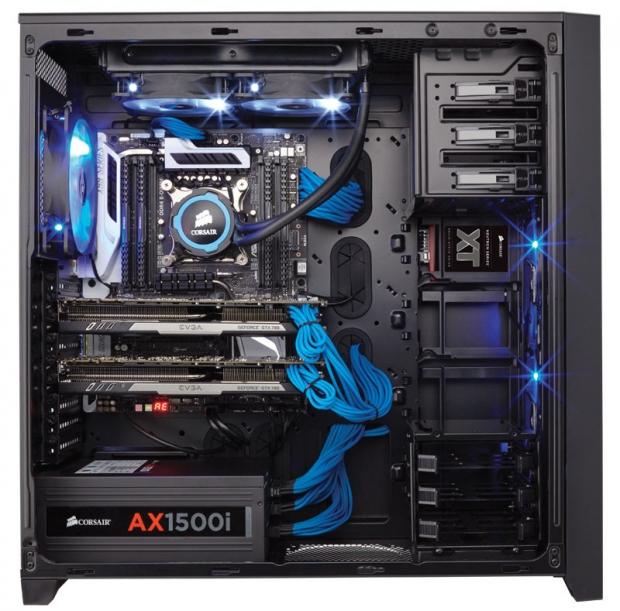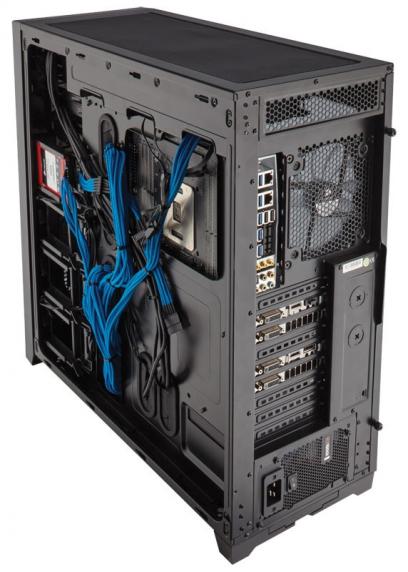 Last updated: Apr 7, 2020 at 12:09 pm CDT