Ahead of the coming 2015, Computex in June computer cooling innovation brand CRYORIG is introducing multiple new products and even multiple completely new product lines. This will be CRYORIG's biggest Computex showing ever, introducing a total of 7 new products, 6 new product lines and four new product categories.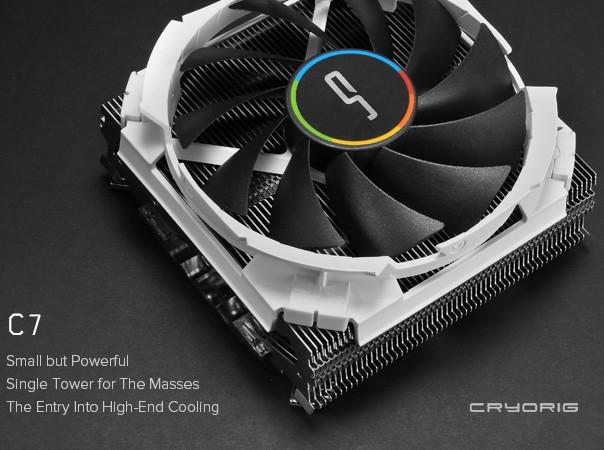 The C7 is designed to be a "fit anywhere, cool anything" low profile cooler. Thanks to it's total height of under 53mm, it is just as small as the Intel stock cooler, but comes with so much more. With stagger total of four 6 mm copper heat pipes and a full proprietary 92 mm 600~2500 RPM PWM fan with Quad Air Inlet technology, it may be small but has all the making of a high-end CRYORIG cooler. The C7 fits both Intel 115x and modern AMD sockets, and basically any case on the market. If the system can fit the stock Intel/AMD cooler, then it will not only fit the C7, it should be upgraded to the C7 immediately.
Continuing where the CRYORIG H series left off, the CRYORIG M line features even more choices for entry level PC's or systems with size constraints. The M9 features three high quality U-Type nickel-plated copper heat pipes, and a total of 40 aluminium fins. The M9 will come in two flavors, the M9i is for Intel 115x systems and the M9a for modern AMD sockets. The M9 is targeted at budget systems or slim systems which need the cooling power of a tower cooler. It is a good balance of price, performance and size.
CUSTOMOD line of colored heat sink covers offers unprecedented customization options for critically acclaimed R1 Universal and R1 Ultimate heat sinks. The CUSTOMOD Cover for R1 will initially come in 6 different colors, Red, Blue, Green, Orange and the original Black and White. Each CUSTOMOD Cover pack comes with two covers for you to match your R1 series heat sink with your PC rig.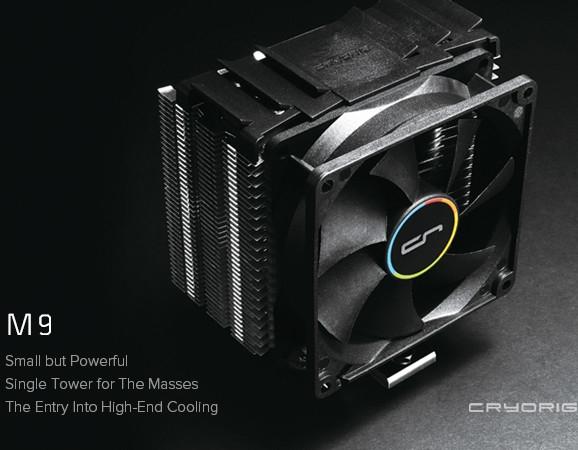 CRYO-Paste
Also being released during Computex will be three new CRYO-Paste thermal interface products, the CP5, CP7 and CP15. Each will feature different characteristics, and will be leveled based on Thermal Performance, Spread Ease and Particle Density.
There will also be sneak previews of the following new product lines.
Z1 Universal
Focused on both high-end performance and memory compatibility, the Z1 Universal features memory compatibility for both front and back rows and the Intel X99/X79 platform. The Z1 Universal is the first round shaped cooler with CRYORIG's 2nd Gen. Radial Jet Fin Acceleration tech that mimics the fin alignment of a turbine engine, and is optimized to catch and accelerate fan exhaust airflow. The Z1 Universal will allow for a RAM height limit of 63 mm on the back DIMM slots and has Zero Ram Interference on the front DIMM slots.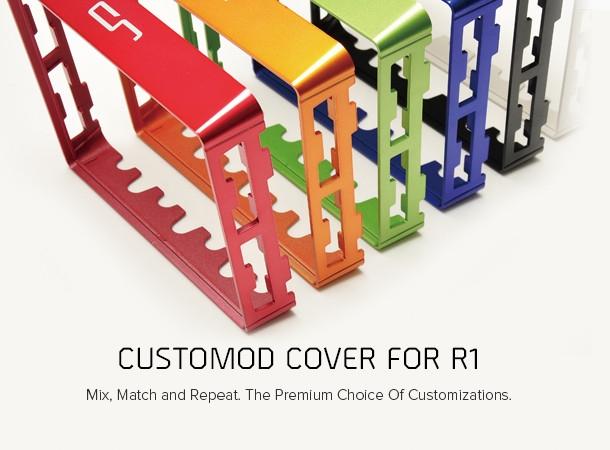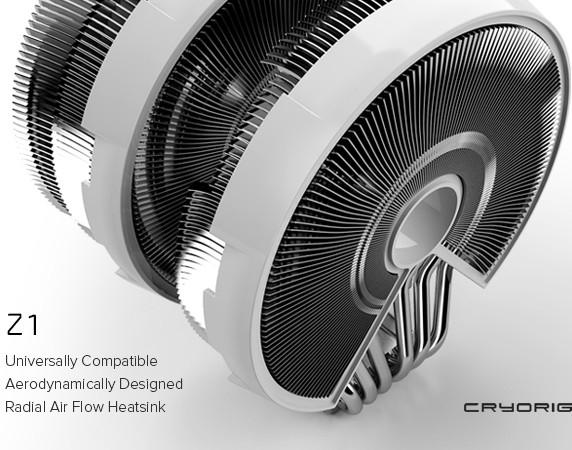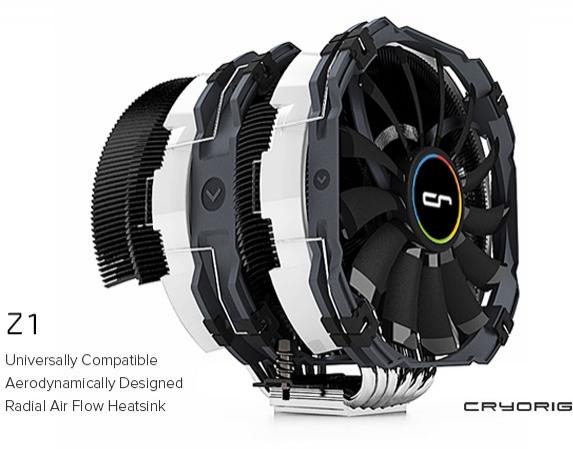 Last updated: Apr 7, 2020 at 12:09 pm CDT