BenQ America Corp., an internationally renowned digital lifestyle solutions provider and LED monitor expert, today introduced its all-new SW2401PT photography monitor.Featuring a 24-inch QHD display, 99-percent Adobe RGB color space, and IPS technology, BenQ's latest addition to its creative design monitor seriescombines a selection of high-end features for incredibly reliable color accuracy, fidelity consistency, and seamless compatibility with today's DSLR cameras. Designed to facilitate the way photographers work with color, the SW2401PT also enables easy hardware calibration, 14-bit 3D, LIT, Delta E2 capabilities, a Black-and-White mode, and more.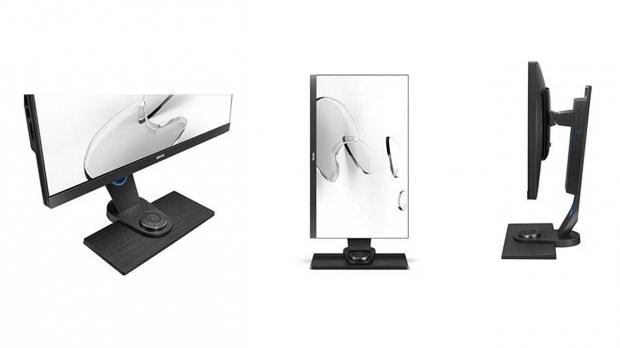 "BenQ is proud to introduce the world's first monitor specifically engineered for today's professional photographers and enthusiasts," said Bob Wudeck, Associate Vice President, Strategy and Business Development at BenQ America Corp. "Loaded with advanced features to support the color editing process, our latest RevolutionEyes monitor displays a larger spectrum of color reproduction while hardware calibration allows users to adjust the monitor's image-processing chip without changing the video card output data. Powerful, intuitive, and extremely advanced, the SW2401PT lets photographers blend colors with incredible accuracy to bring more creative integrity to their work."
Designed specifically for today's digital photographers, BenQ's QHD 2560x1440 SW2401PT professional photography monitor includes a 99-percent Adobe RGB color gamma to provide a greater range of color reproduction for shades of blue and green, while hardware calibration allows users to fine-tune the device's image-processing chip without replacing the video card output data - ensuring that every photo is displayed smoothly and consistently, exactly as it was taken. Equipped with two preset calibration modes, the SW2401PT provides a 14-bit 3D Look Up Table (LUT) and DeltaE<2 in both Adobe RGB and sRGB color spaces, enabling a more authentic view of original images. The SW2401PT also comes with BenQ's Palette Master calibration software, which can be used with a calibrator to optimize color performance.
Featuring four times the pixel resolution of FHD devices and nearly 77-percent more working space, the 24-inch SW2401PT gives photographers an incredibly versatile screen area while the monitor's OSD controller puts easy remote configuration directly onto the user's hand. As a result, the SW2401PT can be customized to click through display settings for applications such as photo editing, web surfing, or word processing software. To facilitate the photo editing process even further, the SW2401PT comes equipped with a Black-and-White mode which allows users to easily edit and view black and white photos without losing any facets of the details or tones of the original photograph.
To increase viewer comfort during long periods of computer use, the SW2401PT integrates BenQ's RevolutionEyes technology. Featuring ZeroFlicker capabilities, the monitor uses a new direct lighting system engineered to eliminate flicker issues caused by backlight controllers. As a result, the eye-comfort technology enhances productivity and reduces visual fatigue by eliminating monitor flickering at all brightness levels.
The BenQ's SW2401PT is available now and retails at $499. More information on the full line of BenQ products is available at www.BenQ.us.
Last updated: Apr 7, 2020 at 12:08 pm CDT