LG Electronics (LG) today globally announced a new 4K ULTRA HD TV with quantum dot technology as a new component of its expanded TV lineup at the 2015 International CES®, Jan. 6-9 in Las Vegas. LG's 4K ULTRA HD TVs with quantum dot technology will offer a wider colour palette and improved colour saturation compared to conventional LED LCD TVs. LG Electronics has confirmed this new line-up will be launched in 2015 to complement LG's 4K ULTRA HD TV and OLED TV offerings.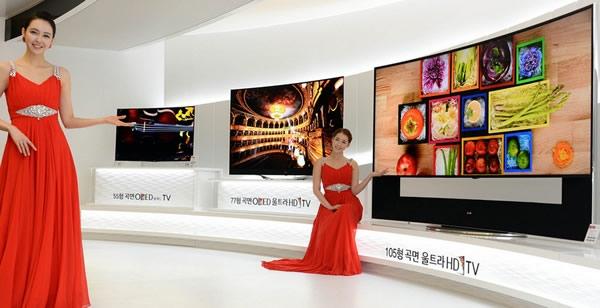 LG's quantum dot technology displays an impressively wide colour gamut, making it ideal for high quality content. The technology works by harnessing nano crystals that range in size from 2 to 10 nanometres. Each dot emits a different colour depending on its size. By adding a film of quantum dots in front of the LED backlight, picture colour reproduction rate and overall brightness are enhanced.
Since the nano-sized dots emit extraordinarily vivid colours, quantum dot technology is able to enhance the already stunning colour expression of LG's 4K ULTRA HD In-Plane Switching (IPS) displays. The colour reproduction rate in LG's IPS panels, which offers high colour accuracy and wide viewing angles, is increased with the addition of the quantum dot film.
"Quantum dot's vibrant and vivid colour reproduction capabilities bring LG's LED/LCD TVs to the next level when it comes to picture quality," said In-kyu Lee, senior vice president and head of the TV and monitor division at the LG Electronics Home Entertainment Company. "The addition of 4K ULTRA HD TV with quantum dot technology to our TV lineup positioned under our award-winning OLED TVs further establishes LG as a leading provider of the most diverse and innovative TV display technologies in the industry."
Visitors to LG's booth at CES 2015 (Las Vegas Convention Center, Central Hall #8204) from Jan. 6-9 will have the opportunity to see LG's stunning 4K ULTRA HD TVs with their own eyes.
Last updated: Apr 7, 2020 at 12:08 pm CDT