Today, MSI is introducing two new Adora24 All-in-One PCs, which have been equipped with the Intel 4th Gen Mobile Core i3 / i5 multi-core processor (Haswell) and a high-end NVIDIA GeForce GT 740M discrete graphics card. This ultra-slim AIO PC is pioneering in the industry with its flicker-free display technology, which protects the users from eyestrain and fatigue when working for extended periods.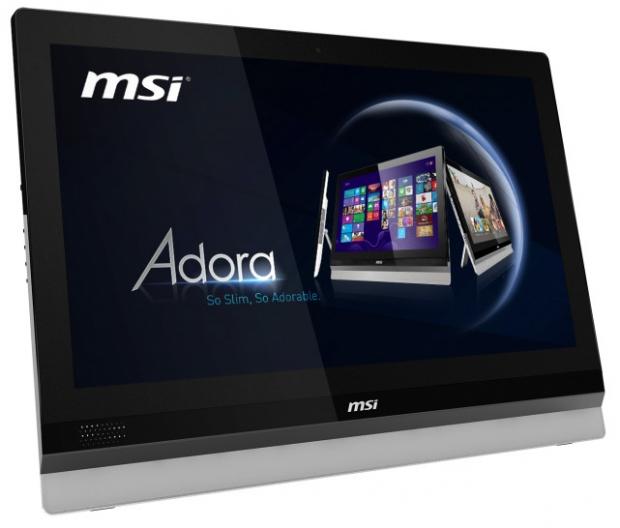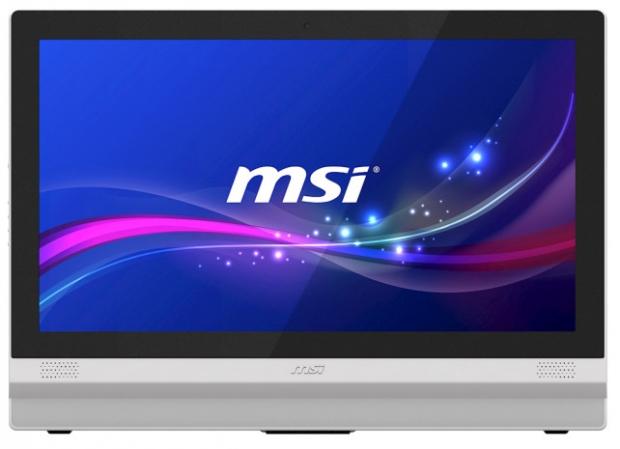 The all new Adora24 PC's also have MSI's latest software tools, which are convenient when working both at home or at an office. MSI's Copy & Send software enables the user to send datafiles to the cloud and access them via an external device such as a smartphone or tablet, both supporting Windows and Android OS. With MSI Splashtop, the user can access files stored on the Adora24 when connected to the same network. This means you can play graphic-intensive games from your Adora24 AIO PC via your tablet. You can also stream music or watch HD movies in a similar way.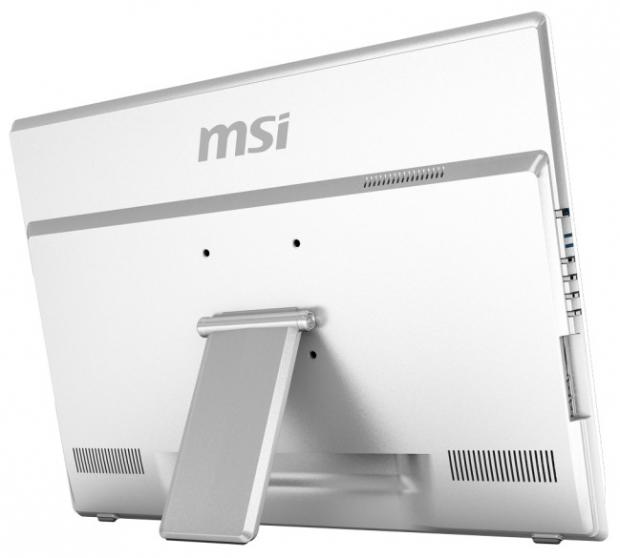 The MSI Adora24M and Adora24G will be in stores by end of October 2013.
A new series, a new design
The Adora All-in-One PC features a totally new design and chassis, built around the concept of ultra-slim and visual awe. A big portion of the I/O connections are neatly tucked away on the backside of the AIO, creating a neat desk when fully installed and connected to other devices. A beautiful frameless display works conveniently with 10-point touch control and Windows 8. The Adora24 is a fashionable addition to any office or study and can be mounted on a wall via the VESA wallmount technology.
Flickerfree technology
The Flickerfree technology integrated into the Adora24 display stabilizes the power current and prevents flickering invisible to the bare eye under normal conditions. When used for extended periods of time, it effectively reduces eyestrain while also improving productivity. MSI provides the best visual experience and also integrates an anti-glare display on its touch AIO PC. The technology is supported on non-touch models as well. For offices with serious glare problems, brightly-lit retail stores or the study at home, the anti-glare feature protects users' eye against reflections off the computer monitor.
NVIDIA GT 740M discrete graphics
MSI Adora24 comes with the NVIDIA GeForce GT 740M graphics card to deliver the best cost-performance video quality at Full HD resolution. The GeForce GT 740M supports Optimus technology for instantaneous switching between the CPU's integrated graphics and the GT 740M under different user scenarios. This function previously only in notebooks means that even AIO PCs can achieve optimum energy-efficiency.
Splashtop
The best intuitive remote desktop application can now be found in MSI All-in-One PCs. Access your AIO from any mobile device and from anywhere when connected to the same network. From the comfort of your mobile device, you can now use your favorite Windows and Mac apps and programs, watch HD movies, TV shows and Flash videos at up to 30 frames per second with low latencyStream your music. You can even view presentations with full audio and video or play graphic-intensive games from your tablet or other devices.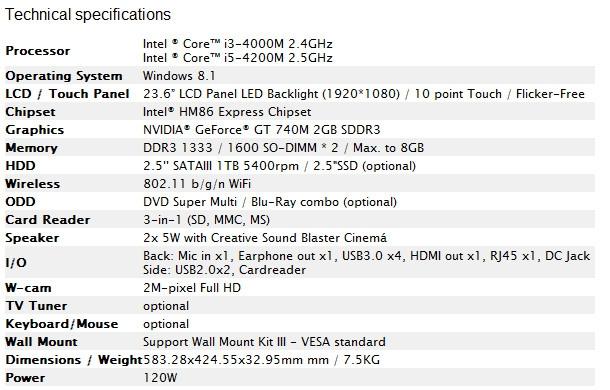 Last updated: Apr 7, 2020 at 12:08 pm CDT