Noctua today presented the latest models of its award-winning NH-U series of quiet single tower CPU coolers: Whereas the NH-U12S comes equipped with the renowned NF-F12 120 mm fan and succeeds the highly popular NH-U12P SE2, the NH-U14S is the series' first 140 mm model and uses the new NF-A15 140 mm fan. Both models feature a new, slim design that ensures easy RAM access and maximum compatibility with tall memory modules.
"The original NH-U12 and NH-U9 were the first Noctua products we brought to the market and the NH-U series has been a cornerstone of our success ever since", explains Mag. Roland Mossig (Noctua CEO). "Representing the next generation of this venerable legacy, the new NH-U12S and NH-U14S are the result of almost 10 years of continuous development and optimisation. Both models mark a significant improvement in performance, convenience and compatibility."
Due to its fine-tuned design and the class-leading NF-F12 120mm FocusedFlow fan, the NH-U12S further improves the renowned quiet cooling performance of the NH-U12P SE2. The NH-U14S features a large, six heatpipe design and comes equipped with the NF-A15 140 mm fan. This allows it to best the quiet cooling performance of all other U-series coolers, making it Noctua's most efficient single tower cooler to date.
Both the NH-U12S' NF-F12 and the NH-U14S' NF-A15 fan support PWM for convenient automatic speed control through the mainboard. In addition, the maximum fan speed can be reduced from 1500 to 1200 rpm using the supplied Low-Noise Adaptor for even quieter operation.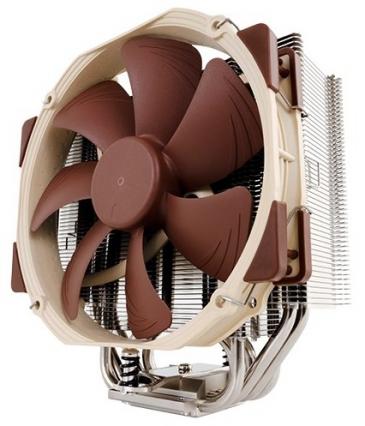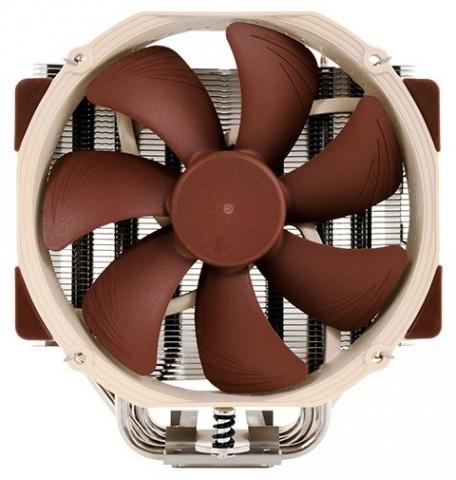 The NH-U12S and NH-U14S feature a new, slim layout that has been conceived to provide maximum RAM compatibility: With a fin depth of only 45 mm, the NH-U12S will not overhang the RAM slots even with two fans installed. This gives the user full access to the memory modules on all current CPU sockets and guarantees 100% compatibility with tall heatspreaders or optional memory fans. The NH-U14S features a 52 mm slim design tailor-made for LGA2011 and does not overhang the RAM slots on this platform.
Topped off with the trusted, pro-grade SecuFirm2 multi-socket mounting system, Noctua's proven NT-H1 thermal compound and full 6 years manufacturer's warranty, the NH-U12S and NH-U14S are complete premium quality solutions that combine superb performance, high compatibility and quiet operation.
Pricing and availability
The NH-U12S and NH-U14S will be available shortly at suggested retail prices of EUR 59.90 / USD 64.90 (NH-U12S) and EUR 69.90 / USD 74.90 (NH-U14S).
Last updated: Apr 7, 2020 at 12:08 pm CDT