Gaming PC introduces their latest custom gaming computer codename: "Destroyer". The newest member in the GamingPC features a custom water cooling system, an Intel processor overclocked at 4.5 GHz 32 gigs of ram and Windows 8 for $3580.
"We built this machine to be the best bang for the buck when it came to extreme gaming. This is our favorite machine. This is how we want our own at-home machines to be" said, owner of Gaming PC Company.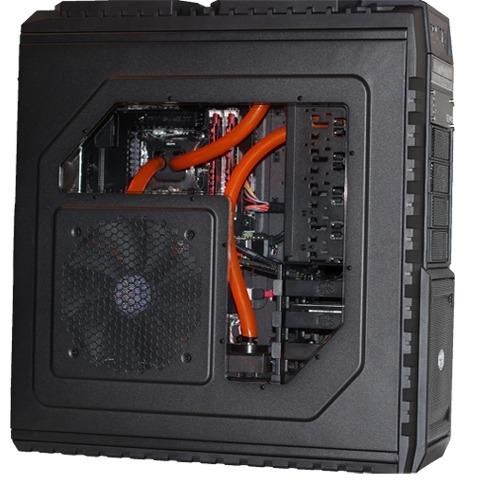 The Destroyer is assembled with a high performance computer parts. Specifically, CPU Intel i7 3770k Quad Core overclocked to 4.5 GHz and a Motherboard of Asus Maximus V Extreme. It consist of G.Skill Ripjaws X F3 32 GB Memory and a Nvidia GeForce GTX 690 4 GB Dual GPU video card. It has a Primary Hard Drive of OCZ Vertex 4 256 GB SSD and secondary Western Digital Hard Drive 2 Terabytes Black hard drive.
The Destroyer is currently shipping for the Christmas holidays and is available through the official website, http://www.gamingpc.ca.
Last updated: Apr 7, 2020 at 12:07 pm CDT