Cooler Master, an industry leading chassis, thermal solution, power supply, peripheral, and accessory manufacturer, launches the Elite 120 Advanced Mini-ITX case today. This case will suit the modern day needs for an HTPC in the living room due to its elegant design or as a server case with its space for 5 HDDs/SSDs.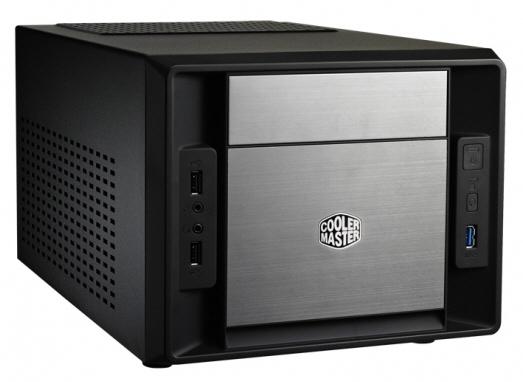 Mini-ITX size, full ATX features
The Elite 120 Advanced is a very compact case (24.0 x 20.7 x 40.1 cm) with a stylish design to fit perfectly next to a television as an HTPC for example. The demands for these kinds of systems are steadily rising though, that is why this new Cooler Master case is aimed at the present and the future. The Elite 120 Advanced has the space to house a much more affordable full size ATX PSU and also long VGA cards like the HD7990 or the GTX690. There is also the option to install a 5.25" optical drive and it features a USB 3.0 port for very fast data transfer to give this case all the options to build the perfect HTPC.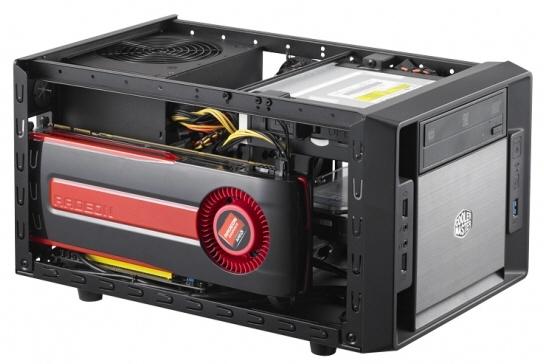 Airflow and storage
When a mini-ITX case gets installed with full ATX components, it needs good cooling to keep these components running smoothly. The Elite 120 Advanced features a smart air flow set up which includes three different fans to get all the fresh air across all these components. These fans are completely silent; after all, a system in a living room should not disturb the user. Another feature what this case offers is room for up to 5 HDDs or SSDs so there is a lot of room to save the latest movies, music or television series and watch them comfortably. The front is made out of stylish brushed aluminum so this makes the entire package complete.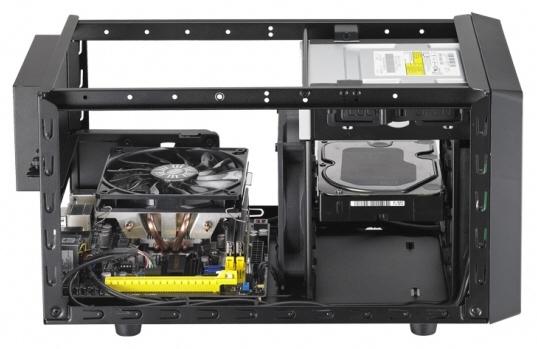 Last updated: Apr 7, 2020 at 12:06 pm CDT