BARCELONA, SPAIN - February 27, 2012 - Qualcomm Incorporated (NASDAQ: QCOM) announced today that the Company will offer a Pro version of the Snapdragon™ S4 MSM8960 processor to enable even more capable mobile computing devices. The successful Snapdragon S4 class, which has more than 120 OEM designs in development, is already raising the bar on performance and industry benchmarking, as reported in recent product reviews.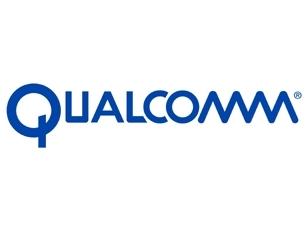 The S4 Pro processor features the Adreno 320 GPU, support for higher resolution displays, as well as hardware and software compatibility with the S4 class. The Adreno 320 is a high performance programmable GPU-with up to a four times performance improvement-providing a superior user experience for Web browsing, games, user interfaces and other graphics applications. The Adreno 320 also infuses the S4 Pro version with new multimedia capabilities, including computational camera-the ability to tap directly into the computational capability of the Adreno 320 GPU through new APIs like OpenCL, to enable next-generation use cases such as light-field cameras for mobile devices. In support of next-generation 3D graphics APIs, Adreno 320 will enable more realistic 3D graphic effects through hardware acceleration of advanced rendering features like instancing, occlusion queries and multiple render targets. Adreno 320 also includes dedicated hardware to accelerate Windows and fully supports the top game engines in the industry from Unity, Epic and others.
"As a result of strong customer demand for Snapdragon S4 processors, we've added a new Pro version of MSM8960 to continue delivering the highest performing mobile processors in the industry," said Cristiano Amon, senior vice president of product management, Qualcomm. "By delivering the S4 Pro processor in 2012, we are fulfilling our promise that Snapdragon processors will remain the industry's barometer for excellence in mobile computing while helping our customers bring the most innovative smartphones and tablets to market."
The S4 Pro version of MSM8960 is optimized for the most advanced operating systems, including the highly anticipated Windows 8 system.
"Snapdragon S4 and S4 Pro are designed to enable tablets and notebook devices to deliver the high performance, flexibility, global 3G/4G connectivity and energy efficiency consumers are increasingly demanding," said Luis Pineda, senior vice president of computing and consumer products, Qualcomm. "We are excited about the Snapdragon S4 Pro processors' potential for consumers, and about the upcoming Windows 8 platform."
The S4 Pro processors are expected to come to market in the second half of 2012. Currently, there are more than 340 Snapdragon-based devices commercially available and more than 400 in development. To see which devices on the market today feature Snapdragon processors, visit www.qualcomm.com/snapdragon/devices or test-drive the latest Snapdragon-powered devices by visiting Qualcomm's exhibit (Fira Convention Center, Exhibit Hall 8, Qualcomm Booth #8B53) at Mobile World Congress in Barcelona, February 27-March 1, 2012.
Note Regarding Forward-Looking Statements
Except for the historical information contained herein, this news release contains forward-looking statements that are subject to risks and uncertainties, including the Company's ability to successfully design and have manufactured significant quantities of the S4 Pro version of MSM8960 on a timely and profitable basis, change in economic conditions of the various markets the Company serves, as well as the other risks detailed from time to time in the Company's SEC reports, including the report on Form 10-K for the year ended September 25, 2011, and most recent Form 10-Q. The Company undertakes no obligation to update, or continue to provide information with respect to, any forward-looking statement or risk factor, whether as a result of new information, future events or otherwise.
Last updated: Apr 7, 2020 at 12:06 pm CDT