Having trouble finding a mouse that goes with your notebook and can be neatly put into your suitcase after a meeting? GIGABYTE, a leading manufacturer of motherboards and graphics cards, is pleased to present AIRE M1 Retractable Optical Mouse to you. As convenient as a wireless mouse, this smart retractable mouse is ready to go by only a simple pull away. Just lightly pull the cord, it can then be collected instantly and hidden in the mouse. You can travel with this compact mouse and free from tangled-cord problem from now on!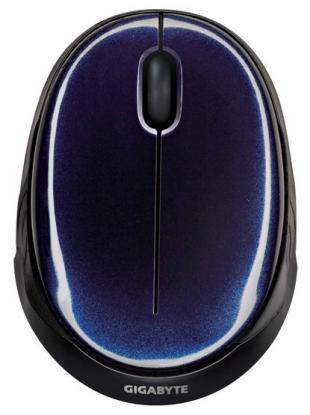 To welcome the year of 2012, GIGABYTE is proud to introduce the whole new series of peripheral products - "AIRE" series. In addition to pursuit of high-quality peripheral products, excellent hand-feeling, and the commitment to develop green products, GIGABYTE puts more efforts on design and taste of "AIRE" series. The first product in 2012 is AIRE M1 Retractable Optical Mouse. In order to satisfy the needs of office people who always rush from meetings to meetings, GIGABYTE presents this retractable mouse which is particularly ideal for notebook users. With AIRE M1 Retractable Optical Mouse, wired mouse users can start to enjoy the convenience of wireless mouse! GIGABYTE devoted much resource to developing and improving the quality and durability of retractable cord, as well as strengthening the intensity of USB connector. Moreover, GIGABYTE also strictly testified all functions, especially in pulling and swinging part.
The high quality and modern design of AIRE M1 Retractable Optical Mouse makes it perfect for urban people. Its compact size is ideal for people who move around a lot, and the rubber grip on both sides and ergonomic design are great for long-time users. AIRE M1 Retractable Optical Mouse is definitely the ultimate choice for notebook users!
Product Features
- Mini size - ultimate choice for notebooks!
- Super durable cord - reliable retractable cord with 2-year warranty
- Reduce cable clutter - retractable cord eliminates tangled cord mess
- Compact design - stylish with comfortable grip
- No battery needed - go green and free from low-battery problems
Last updated: Apr 7, 2020 at 12:06 pm CDT