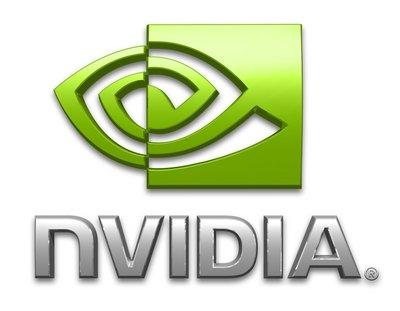 Petascale Supercomputer to Be One of the World's Most Powerful Scientific Tools
SEATTLE, WA -- (Marketwire) -- 11/14/2011 -- SC11 -- NVIDIA today announced that the National Center for Supercomputing Applications (NCSA), located at the University of Illinois at Urbana-Champaign, is deploying a Cray supercomputer accelerated by NVIDIA® Tesla™ GPUs, as part of the Blue Waters project to build one of the world's most powerful computer systems.
Tesla GPUs will help enable NCSA to meet the mission of the Blue Waters project, which is to deploy a supercomputer capable of sustained performance of one petaflop on a diverse range of real-world science and engineering applications. Supported by the National Science Foundation and the University of Illinois, Blue Waters will enable scientists and engineers across the United States to perform breakthrough scientific research.
"NCSA is excited about the inclusion of NVIDIA's Tesla GPUs in Blue Waters," said Thom Dunning, director of the Institute for Advanced Computing Applications and Technologies and the National Center for Supercomputing Applications at the University of Illinois at Urbana-Champaign. "GPUs provide extraordinary capabilities for numerically-intensive computations and a cost-effective, energy-efficient way to build tomorrow's petascale supercomputers."
"NCSA has seized this opportunity to make Blue Waters into an even more amazing scientific computing instrument than originally planned," said Steve Scott, chief technology officer of Tesla at NVIDIA. "The performance and wide access of Blue Waters will enable the scientific community to accelerate the race for better science."
Extreme-scale supercomputers, such as Blue Waters, enable computer simulations to more closely mimic nature. More than 25 science teams have already been selected to run research on Blue Waters, in fields ranging from molecular dynamics and astrophysics, to earthquake engineering and materials science.
NVIDIA's Tesla GPUs will accelerate some of those compute-intensive applications in conjunction with the large number of Cray system's general purpose CPUs. The Blue Waters system will be a powerful hybrid supercomputer with more than 235 Cray XE6 cabinets, and more than 30 cabinets of a future version of the recently announced Cray XK6 supercomputer, which includes next-generation NVIDIA Tesla GPUs based on the "Kepler" architecture.
The Blue Waters project focuses on sustained petascale performance for full-form science and engineering challenges. NCSA will be working closely with NVIDIA and Cray to expand the efficient use of this part of the Blue Waters architecture for real applications.
Tesla GPUs are massively parallel accelerators based on the CUDA parallel computing architecture. Application developers for the Blue Waters supercomputer can accelerate applications in C, C++, or Fortran using simple compiler directives, or with NVIDIA's CUDA tools. Compiler directives are a rapidly evolving approach that allows developers to simply augment their code with a few hints that direct the compiler on how to automatically parallelize the application.
To learn more about Tesla GPUs, visit www.nvidia.com/tesla. To learn more about CUDA, visit http://developer.nvidia.com/.
About NVIDIA
NVIDIA (NASDAQ: NVDA) awakened the world to computer graphics when it invented the GPU in 1999. Today, its processors power a broad range of products from smart phones to supercomputers. NVIDIA's mobile processors are used in cell phones, tablets and auto infotainment systems. PC gamers rely on GPUs to enjoy spectacularly immersive worlds. Professionals use them to create visual effects in movies and design everything from golf clubs to jumbo jets. And researchers utilize GPUs to advance the frontiers of science with high-performance computing. The company holds more than 2,100 patents worldwide, including ones covering ideas essential to modern computing. For more information, see www.nvidia.com.
Last updated: Jul 27, 2022 at 03:51 am CDT