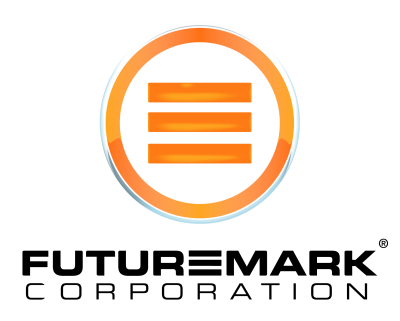 HELSINKI, FINLAND - OCTOBER 11, 2011 - FuturemarkR today announced details of its next 3DMarkR 11 overclocking contest, sponsored by Elitegroup Computer Systems (ECS). The worldwide competition starts October 10 and runs until November 7. It is open to overclockers with all brands of commercially available PC hardware. The competition will award weekly high score and lucky draw winners. Prize details and rules can be found online:
http://www.3dmark.com/competitions/ecs2011/
HIGH SCORE CONTEST
Overclockers will be competing to submit the highest 3DMark 11 score using the benchmark's performance preset. Each week of the four week contest
offers a new chance to win.
AMD 990 AND A75 PRECISION SCORE CONTEST
Each week, a winner will be randomly chosen from submitted scores ending in the numbers 99 or 75 - for example, P28499, E13899 or X1875. Scores from any version of 3DMark, from 3DMark 2003 to 3DMark 11, and using any available preset are valid for entering this contest segment.
FACEBOOK FACEOFF
On their Facebook page, ECS is offering additional prizes for overclockers who enter the contest using ECS hardware, including iPad 2s for overclockers who submit top ten scores using ECS motherboards. All contestants who become fans of the ECS Facebook page, regardless of hardware, will have a chance to win further prizes and bonus offers. For details see:
http://www.facebook.com/ecsglobal
David Chien, BU Head of Channel Business at ECS, says,
"It is our honor to host the first ECS Overclock Shootout Competition with Futuremark. This worldwide contest is an excellent platform to introduce ECS motherboards and VGA cards to enthusiasts and gamers. We invite everyone to join in for a chance to enjoy the extreme overclocking capabilities of ECS 'Black series' products such as the A990FXM-A, 75F-A and GTX560."
ABOUT 3DMARK 11
3DMark 11 is the latest version of the world's most popular benchmark. Designed to measure your PC's gaming performance 3DMark 11 makes extensive use of all the new features in DirectX 11 including tessellation, compute shaders and multi-threading. 3DMark 11 Basic Edition can be downloaded free
from http://www.3dmark.com
ECS OVERCLOCK SHOOTOUT CONTEST - OCTOBER 10 TO NOVEMBER 7
Prize details, leaderboards and competition rules can be found online:
http://www.3dmark.com/competitions/ecs2011/
Last updated: Apr 7, 2020 at 12:05 pm CDT