Sony is making data storage and backup easier, safer and more enjoyable with its latest range of external hard drives. The new HD-EG5 and HD-EG5U offer advanced features in a slim, stylish package that enable users to save and access their data quickly and conveniently, wherever they go.
The new drives with 500GB capacity provide USB3.0 compatibility and use pre-loaded Data Transfer Accelerator software to increase transfer speeds up to three times as compared to data transmission without the software. When connected to a USB2.0 port, the software boosts transfer speeds up to two times. These features make them one of the quickest 2.5-inch hard drives in the market.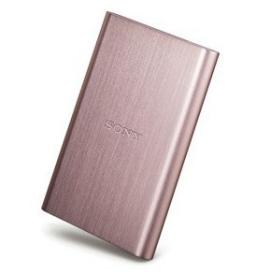 Osamu Miura, Managing Director, Sony Gulf, said, "With the launch of its first-ever series of external hard drives, Sony has taken the lead by providing the fastest, most secure, and easy-to-use product in the consumer storage market. Sony has always focused on delivering technology solutions that make life more enjoyable and the new HD-EG5 and HD-EG5U are a testament to this commitment."
The Password Protection Manager software makes it easy to lock all or part of the drive using advanced AES 256-bit encryption, allowing only password-holders to access the protected data. Meanwhile, Backup Manager makes it a cinch to set up automatic back-ups on any PC, and saves time by intelligently recognizing and backing up only data that has been added or modified. FAT32 formatter software is also included to sync the drives with FAT32 compatible hardware.
Users of Sony Handycam camcorders can link the AV Link function of the HD-EG5U to make playback of AVCHD video on a PlayStation 3 quick and hassle-free. For this, the drive must be connected to the Handycam with the supplied USB adapter cable and the video copied. The drive would then have to be hooked to PlayStation 3 with a USB cable to view the videos using Sony's Filmy software and without the need of a PC.
Sony's first ever external hard drives are available in a black, silver or pink case that weighs 220 g. The hard drives are currently available.
Last updated: Apr 7, 2020 at 12:05 pm CDT