Available for $699.00 and exclusive to OHKI.com.au
SYDNEY, 28 June 2011: OHKI, one of Australia's newest online consumer electronics retailers, has today announced the launch of a new 42-inch 3D LCD television available exclusively online via OHKI.com.au for $699.00.
The OHKI 3D TV will offer a range of the latest features and technology usually associated with more expensive, international brands and will go on sale today*.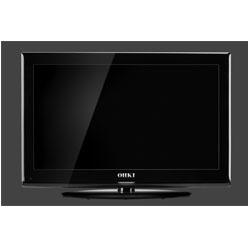 Co-founder and co-director of OHKI, Lucas McEntee, said the launch of this TV is another step for OHKI in providing Australians with the best possible technology at low prices, supported by strong customer service.
"3D technology is revolutionising the way the world views TV, movies and sport and it's something Australia is demanding be delivered in an affordable, no-nonsense way."
"The new range of 3D OHKI TVs delivers the best features we could fit in to a 3D TV for under $700.00," McEntee said.
McEntee also said OHKI is continuing to grow the range of products available through its website to meet growing demand from Australians shopping online.
"OHKI.com.au is an online store that provides a wide range of electronics goods at bargain prices. We offer our own OHKI goods, as well as those from other brands - if there is a bargain available to pass on to consumers, OHKI will find it and deliver it." McEntee said.
Key Features of the OHKI 42-inch 3D LED TV package include:
• 42-inch LCD Panel
• Ultra-slim design
• Digital TV tuner
• Personal Video Recorder (PVR) functionality
• Frame Rate - 60hz + FHD (3D)
• 3 x HDMI inputs
• 2 x USB ports (for easy recording of digital television)
• 2 x 3D Glasses (included in price)
*First shipment expected within 4-6 weeks - items on sale today through OHKI.com.au.
About OHKI:
OHKI was co-founded by Lucas McEntee and Jason Littlewood in late-2010. The two former investment bankers saw an opportunity to build an Australian electronics retailer dedicated to offering customers with choice, value and strong customer service. The company began selling a single television and has since grown rapidly to now offer a wide range of products at some of the lowest prices available in Australia.
To keep up to date with the latest OHKI news, people are encouraged to sign up to the company Facebook page.
Last updated: Apr 7, 2020 at 12:04 pm CDT