ASUS ANZ Appoints Managing Director
ASUS is pleased to announce the appointment of Ms. Mia Tsai as the new Managing Director and Head of the Open Platform Business Group for ASUS Australia and New Zealand.
The appointment marks a return to the ASUS fold, for Ms.Tsai, who in 2001 was commissioned by ASUS headquarters to be the first female country manager of ASUS and set up the Australian and New Zealand branch. She then established ASUS' motherboard and VGA business, which was ranked number one in the open platform market in Australia from 2001 to 2004 under Ms. Tsai's leadership.
Ms. Tsai brings to the role knowledge of ASUS products across the various ranges, and a strong understanding of the company's culture and history. She took over on July 26th and is genuinely excited about the role.
"It is very impressive to come back to ASUS and see such a strong team here. I look forward to working with the staff who are so enthusiastic, keen and full of energy," said Ms Tsai. "Even after ten years, ASUS products are still at the top. We're definitely the challenger brand in the motherboard category in Australia, and close to breaking top five in notebooks which represents steady improvement in that category over the past couple of years. I think ASUS has well and truly demonstrated its commitment to product quality."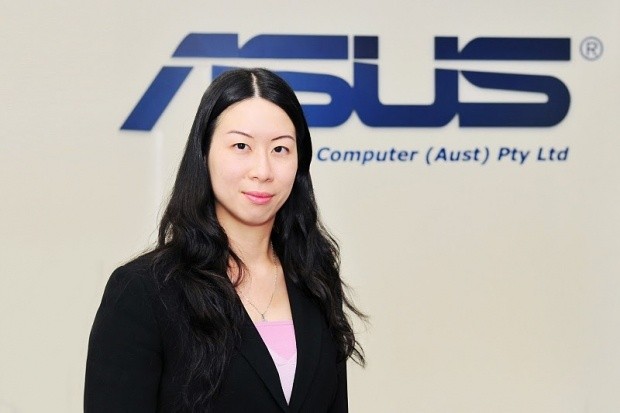 Ms.Tsai will work closely with Vivian Hung, Regional System Product Manager, combining their local market knowledge, strong links with ASUS headquarters and shared understanding of the company's policies, to continue to grow the ASUS brand in Australia and New Zealand. Another focus will be to continue recruiting and building the ASUS team.
Re-joining ASUS after the strongest quarter the company has achieved in this market to-date (Q1 2010), Ms. Tsai said, "ASUS has experienced significant growth over the last four years thanks to the previous strong management team Mr. Ted Chen and Ms. Carmen Li. They contributed enormously to building a strong business foundation for ASUS in Australia and we are grateful for everything they have done for the company. ASUS will continue to invest in marketing activities to enhance our brand exposure and continued growth in the ANZ market."
Before joining ASUS in July of this year, Ms. Tsai spent the past five years launching a business in the automotive industry. Designing and distributing its own products, the company has become a successful channel brand that Ms. Tsai has grown into a multi-million dollar business employing 15 people, within four years. The company manufactures in Australia and overseas, and will continue to operate with her partner at the helm.
###
About ASUS
ASUS, the world's top 3 consumer notebook vendor and the maker of the world's best selling and most award winning motherboards, is a leading enterprise in the new digital era. ASUS designs and manufactures products that perfectly meet the needs of today's digital home, office and person, with a broad portfolio that includes motherboards, graphics cards, displays, desktop PCs, notebooks, netbooks, servers, multimedia, wireless solutions, networking devices and mobile phones. Driven by innovation and committed to quality, ASUS won 3,268 awards in 2009, and is widely credited with revolutionizing the PC industry with the Eee PC™. With a global staff of more than ten thousand people and a world-class R&D team of 3,000 engineers, the company's revenue for 2009 was US$7.5 billion.
Last updated: Apr 7, 2020 at 12:02 pm CDT