Konnet Technology Unveils New, Apple-Certified ReflexDock Pro
A multifunctional and chic docking solution for your iDevice offers audio/video output without having to remove your protective case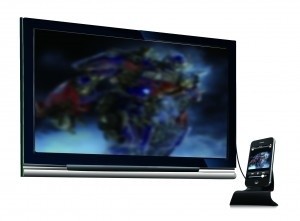 TORONTO, Canada - June 9, 2010 - Konnet Technology, a leading manufacturer of high-quality mobile and gaming accessories, has announced the ReflexDock Pro - a stylish charging dock with audio and video connectivity for the iPod and iPhone, including the new iPhone 4.
Users can charge, sync, and transmit any audio/video content from their iPod/iPhone 3G, 3GS or 4 to their big screen TV - all without needing to remove the protective case. Great for those who want to watch downloaded movies, videos, and shows on a larger screen, the ReflexDock Pro allows you to view a mirrored image of your iPod App content on your TV via the AV Out connection cable (included in package).
Staying consistent with Konnet's modern and intelligent construction, the ReflexDock Pro features Advanced Sound Reflection Design, which enhances speaker quality when the iPod/iPhone is docked. The curved panel design also improves mic reception.
"The ReflexDock Pro takes the concept of an iPhone dock to the next level, letting users comfortably share their downloaded movies and music with friends and family on a bigger TV screen," says Christine Custodio, VP of Marketing for Konnet.
The ReflexDock Pro is now available online at Amazon.com and other e-tailers for an MSRP of $49.99 US, $59.99 CDN. For the latest news, promotions and product features from KONNET, please visit their Facebook Page or Twitter Feed. More detailed information can be found on their website, www.konnetonline.com.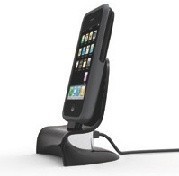 About KONNET Technology
KONNET vision is to stimulate the true quality and performance of A/V products to customers worldwide in the new generation of digital entertainment through different forms of innovations. Inspiring quality through innovations, KONNET specializes in the manufacturing of mobile entertainment and gaming accessories.
Last updated: Apr 7, 2020 at 12:02 pm CDT