Sceptre Unveils X270W 27-inch HD LCD Monitor
Sceptre, world class manufacturers of high-quality TV and PC monitors, has just released its 27-inchtrue 1080p LCD widescreen PC monitors featuring industry-impressive 60,000:1 contrast ratios and ultra-fast 2 ms response times for a morerealistic and advanced PC gaming experience.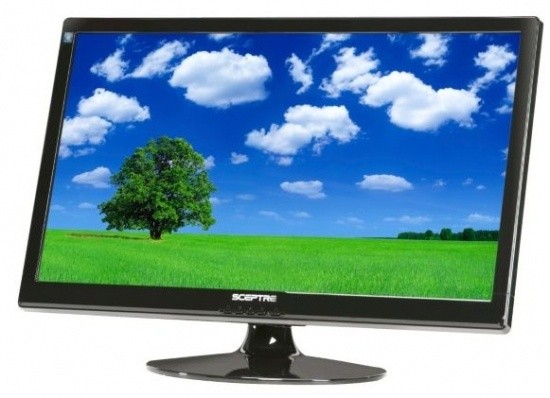 "In the crowded LCD display space, the jaw-dropping performance and stylish design of our monitors are second to none," said Cathy Chou, vice president of operations, Sceptre. "Specifically designed for the PC gaming community, the unparalleled quality of our high-def monitors creates a more life-like gaming experience that is a cut above the rest. Plus,its energy saving attributes make gamers feel better about indulging in their favorite pastime."
Perfect for the PC game enthusiast,these wide screen ultra high-resolution monitors keep action crisp and clear to maximize visual stimulation and offer users a top-of-the-line gaming experience - without sacrificing sleek stylish appeal and eco-conscious design. PC enthusiasts can game green with these Energy Star 5.0 complied monitors, which reduce unnecessary energy usage to increase environmental sustainability and prolong monitor life.
Product Specifications:
• Contrast ratio 1000:1 (Native) / 60,000:1 (DCR)
• Response Time 2 ms (OD)
• Aspect Ratio 16:9 Wide Screen
• Resolution 1920 x 1080
• Energy Star 5.0 complied
• Brightness 400 cd/m2
• 16.7 million colors
• 50,000 hours lamp life
• Viewing angle: 170° (horizontal) 160° (vertical)
• Connections port: VGA, DVI, HDMI, Audio In
• Built-in speakers: 3 watts per Channel
These sleek 27-inch LCD PC monitors are available for $399 MSRP at Costco and NewEgg.com.
Last updated: Apr 7, 2020 at 12:01 pm CDT