New NVIDIA Tegra Processor Powers The Tablet Revolution
NVIDIA today launched its Next Generation Tegra, the world's first processor for the mobile web, specifically designed for the high-resolution needs of tablets. Consumers have been waiting for a truly portable, high-resolution, no-compromise Internet experience. NVIDIA's new Tegra processor delivers that by combining lightning-quick browsing, streaming 1080p vide- and Adobe Flash Player 10.1 acceleration with an immersive 3D user interface and days of battery life.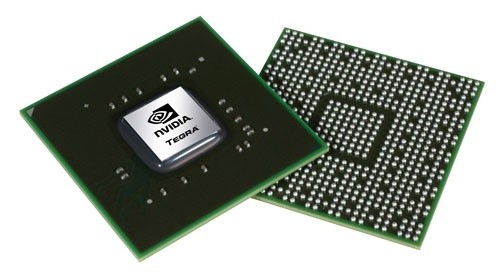 "Without question, 2010 is going t- be year of the tablet," said Tim Bajarin, President, Creative Strategies, Inc. "The new NVIDIA Tegra processor has a unique feature set critical for tablets -- fast web browsing with fully rendered pages, uncompromised graphics, snappy user interface and HD vide- - all with the battery life we've only seen with cell phones."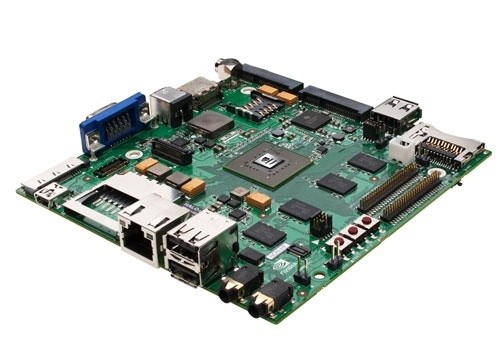 Key t- Tegra's capabilities are eight independent processors, including the world's first dual core CPU for mobile applications. These processors are used together or independently t- optimize power usage at all times. With its ultra low-power design, Tegra delivers over 16 hours of HD vide- or 140 hours of music-on a single charge.
Highlights / Key Facts:
• Tegra is the power behind the new generation of tablets, offering:
- 3D touchscreen user interfaces
- Amazing battery life- always-on and always-connected
- Adobe Flash Player 10.1 acceleration for streaming vide- and 3D mobile games
- Resolution ranging from four-to-eight times that of smartphones
- Form factors and screen sizes ranging from 5-15 inches
- Immersive gaming, vivid photos and video, and crystal-clear audio
• Next Generation Tegra is a leap in mobile computing performance with:
- The world's first dual-core ARM Cortex A9 CPU running up t- 1GHz
- Eight independent processors t- handle web browsing, HD vide- encode and decode and mobile 3D gaming
- 10x faster than the processors used in smartphones today, and up t- 4x the performance of the previous generation Tegra processor
- Advanced TSMC 40nm process with active power management
• Next Generation Tegra is now in production. Developers can order the Tegra Developer Kit t- create applications for Tegra-powered devices such as tablets, smartbooks and smartphones at developer.nvidia.com/tegra.
• At CES 2010, NVIDIA is hosting many revolutionary new tablets that leverage the power of the next generation Tegra. Visit NVIDIA's booth in South Hall 4 #35912 t- see the latest designs.
Last updated: Apr 7, 2020 at 12:00 pm CDT