Use Your Ingenuity and Imagination to Solve Puzzles and Save Tiny Planet on Switch This Fall
KALININGRAD, Russia (September 3, 2019) - Calling all tiny brave engineers: Ellada Games - the publisher behind Niffelheim and Braveland Trilogy - today announced that they are bringing the endearing puzzle game The Tiny Bang Story to Nintendo Switch on October 4, 2019. The popular title from indie developer Colibri Games transports players to a world of fantasy and ingenuity chock full of challenging hidden-object puzzles as they work to restore their tiny world after a meteor struck. Players will be immersed in a gorgeous hand-drawn storybook land, where they must find pieces of the planet, fix machines and mechanisms for the many inhabitants, and restore peace to Tiny Planet.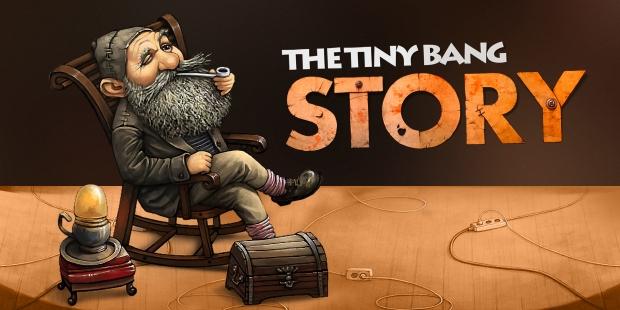 "We're excited to bring the wonderful world of The Tiny Bang Story to Switch, which is a natural fit for the platform," said Andrey Arutyunyan, Co-Founder of Ellada Games. "We look forward to a whole new generation of players exploring the beautifully unique world as they hunt for clues and save Tiny Planet!"
The peaceful life of Tiny Planet was thrown into disarray after being hit by a catastrophic meteor, fragmenting the world into a literal jigsaw of puzzle-like pieces. Now, players must use their keen sense of observation to search for clues and lost items and restore the planet to a new era of tranquility. Featuring an atmospheric soundtrack to guide players' journeys through five chapters of picturesque environments, they must rely on their ingenuity and creative thinking to collect pieces of the world, repair mechanisms and solve puzzles to unlock new, mysterious places to explore.
The Tiny Bang Story will be available for digital download on Nintendo Switch on October 4, 2019.