The Ruler of the Land RUSH: Idle RPG is the exclusive idle adventure mobile RPG version of the popular Korean manhwa The Ruler of the Land.
The game follows the never-ending adventure of Han Bi-Kwang and Dam Hwa-Rin across the world of Murim. With so many battles to conquer and dungeons to explore, here's a complete game guide to get you started with this exciting mobile game!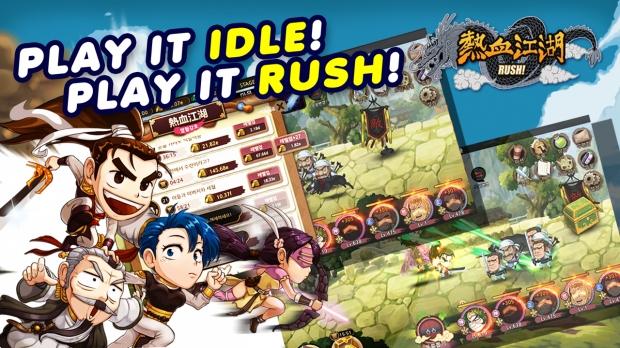 RECRUIT COMPANIONS
There are over 150 different Companions to Recruit from the Inn, with each companion having their own sets of skills and abilities. Add up to five companions to your team formation and see how many stages they breakthrough! Use your Entry Tickets to roll a new pair of companions to Recruit. Try your luck and recruit them for free or use your rubies to instantly add them to your list of companions.
KNOW YOUR FACTIONS
Each companion belongs to one of the four factions in the game: the White Force, the Black Force, the Sinji, and the Neutral Force. Most companions give their fellow companions a slight boosting effect if they belong to the same faction. Adding three companions of the same faction to your team gives your team's ATK, CRIT. DMG, and HP a significant boost. The faction boost effect is even greater if all companions in your team belong to a single faction!
TRANSCEND, ENHANCE, and AWAKEN
All enemies get stronger as the game progresses. If you find yourself stuck in the same stage again and again, then it's time to Transcend! When you Transcend, Bi-Kwang and his companions go back to stage 1. But you are then rewarded with Wisdom which you can use to enhance your companions. When you Enhance a companion, their ATK, DEF, and HP are increased. Thus, making them powerful enough to defeat even the strongest enemies in battle! You can also use Soul Stones to Awaken your companions. Awakening companions increases their stars and unlocks new skills and abilities.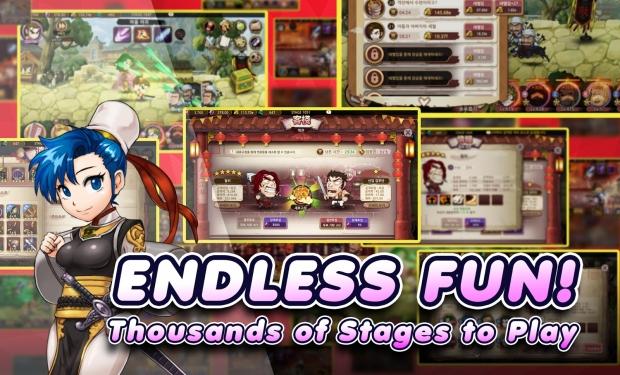 COLLECT ARTIFACTS
In addition to upgrading Bi-Kwang and his companions with Transcend, Enhance, and Awaken, you can also equip them with Artifacts. Each artifact has its unique major effect (and minor effect for some) that affects all allies, all companions from a particular faction, or just Bi-Kwang himself. Some items can boost your team's stats while some can increase your Gold income and decrease the cost of all upgrades. The more artifacts you equip, the stronger your team becomes! You can also enhance artifacts using Soul Stones which you can acquire in the dungeon.
BATTLE and DUNGEON
Aside from the endless Stage mode, there are also two other exciting game modes to play in The Ruler of the Land RUSH: Idle RPG: Battle and Dungeon. In Battle, your companions face against other players' companions in a face-to-face PvP match. Win or lose, you will get points that add up to reflect your current position in the weekly rankings. The more points you get, the higher your rank! The higher your rank at the end of the season, the greater the rewards! In Dungeon, you can send your companions on various time-bound quests. At the end of each quest, your companions will bring you a certain amount of Rubies, Soul Stones, and an Artifact. The amount of Rubies and Soul Stones and the chances of getting an Artifact depends on the enhancement level of your companions.
This has been a complete guide to the basic gameplay of The Ruler of the Land RUSH: Idle RPG yet there are many more things to discover in the game -- and it's up to you to figure out these surprises yourself! The Ruler of the Land RUSH: Idle RPG is a game packed with fun and excitement that will surely get you addicted!