After a successful crowdfunding campaign on Kickstarter, the TUNAI WAND - a world's smallest Bluetooth transmitter for TVs, home stereo, PCs, game consoles - is now featured on Amazon.com at a very attractive price.
TAIPEI CITY, TAIWAN, AUGUST 22, 2019 - TUNIA CREATIVE, a Taiwan-based consumer electronics company, is thrilled to announce the launch of their Kickstarter-backed WAND, the long-range aptX low latency transmitter for TVs, home stereos, PC, game consoles on Amazon today. The WAND is a never-before-seen world's smallest Bluetooth transmitter offering the powerful audio experience with parallel streaming to up to 2 devices, the WAND is at 2.95 inches tall and provides an exceptional audio experience for sports, music, and much more. The WAND offers a powerful range of up to 164 feet and supports Bluetooth 5.0 input as well as three different codecs, aptX, aptX low latency, and SBC.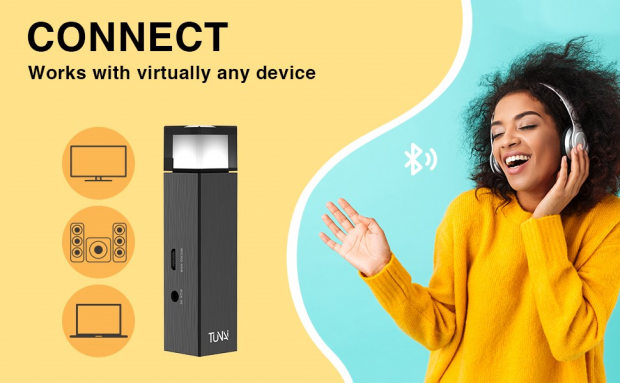 Lip-sync delay is a common problem with Bluetooth transmitted products, and it's noticeable when the latency is higher than 125ms. Thanks to dual aptX Low Latency support *, the WAND is one of the very few Bluetooth transmitters in the market that allow users to enjoy a lip-sync delay-free audio experience when two headsets are connected. The WAND is ultimate home entertainment accessory, offering a great range of up to 164 feet, and providing three different audio inputs, AUX/RCA, micro USB, and Optical S/PDIF Toslink, it is ideal for watching TV, video or playing games with no audio lag while using Bluetooth.
The TUNAI WAND is designed to be small and unobtrusive, but incredibly powerful, it launched on Kickstarter in 2018 to mass success - 471 backers pledged $32,812. Now, TUNAI Creative has announced the launch of the WAND on Amazon, where it has already garnered high reviews.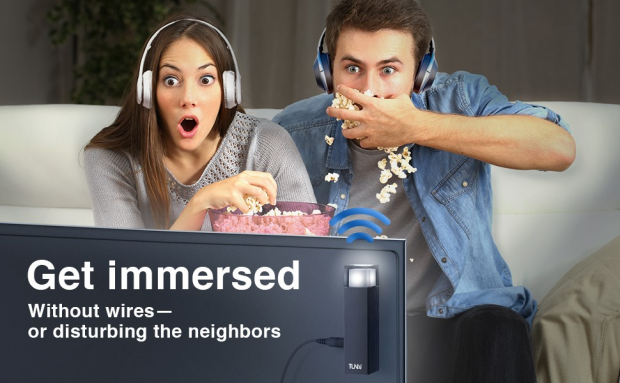 "We saw a big need to be filled with all of the users of PlayStation, home stereos, computers and other similar devices that weren't Bluetooth-ready to use Bluetooth," commented Judy Lin, the Marketing Manager from TUNAI. "Our R&D department met that need and then Kickstarter funded our launch. We were blessed to have so much support for this product while it was still in prototype. Now being on the world's biggest marketplace, Amazon, is something we are supremely pleased with. It really opens up the door to people who want to use the TUNAI WAND."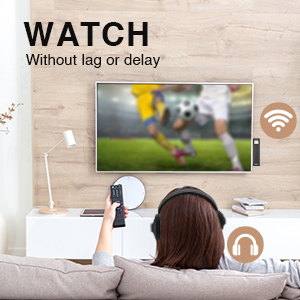 The WAND has the following technical specifications:
Bluetooth 5.0

Profile support: A2DP, AVRCP

CODEC support: aptX, aptX low latency, SBC

Operation range: up to 164ft / 50m (open air) *

Dual link CODEC support: aptX, aptX low latency, SBC

Max device connection: 2 devices *

Audio input: AUX/RCA, Optical, and USB

Product dimension: 0.67in x 0.67in x 2.95in / 17mm x 17mm x75mm

Weight: 0.77oz / 22g
Operation range may vary by environment, receiving headphone and devices.
The receiving device also must support aptX low latency technology to enable zero lip-sync delay.
Pricing and Availability: $ 59.99 at Amazon
Last updated: Apr 7, 2020 at 12:12 pm CDT