Acclaimed First Person Narrative Adventure Comes to iOS in 2019
Brighton, United Kingdom - August 08, 2019 - The Chinese Room, a Sumo Digital Studio, is proud to announce that their groundbreaking title Dear Esther arrives on iOS devices in 2019.
Since its commercial release on PC in 2012 and console in 2016, Dear Esther has sold over one million units and is seen as a benchmark in interactive and emotional storytelling. PC Gamer said it "provokes thought and feeling in a way few other games do." It also won praise for its visuals and music, with The Daily Telegraph saying "Dear Esther's visuals are majestic", and Jessica Curry's soundtrack receiving awards and nominations from BAFTA and TIGA among others.
Dear Esther asks the player to explore the mysterious windswept coastlines and shimmering caves of a dreamlike Hebridean isle. Beginning with an unnamed narrator uttering fragments from a letter addressed "Dear Esther", players must make sense of the cryptic narration, peculiar scribbles along the walls, strange machine parts strewn about, and some eerie, otherworldly sightings. Randomized narration means that no two playthroughs are ever the same, offering the player more than one way to interpret Dear Esther's hypnotic tale.
"Without Dear Esther, The Chinese Room perhaps wouldn't exist, so to know that people will continue to explore the island in search of answers is incredibly fulfilling," said Dan Pinchbeck co-founder and Creative Director, The Chinese Room "iOS devices will offer an experience perhaps even more intimate and personal than when the game is played on a PC or a console, so I look forward to hearing how the game affects a new generation of players."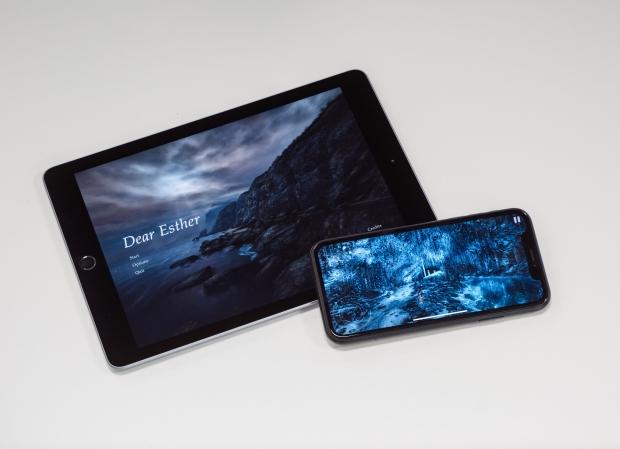 "It's wonderful that The Chinese Room is bringing Dear Esther to iOS for the first time. It holds a special place in many people's hearts, so it's fitting that it's the studio's first game on iOS," added Gary Dunn, Managing Director, Sumo Digital "Dear Esther is an amazing exploration and narrative-driven experience and I'm excited that it paves the way for Little Orpheus which, although very different in terms of game-play, will continue The Chinese Room's well-earned reputation as masters of story-telling when it launches on Apple Arcade next year."
Last updated: Apr 7, 2020 at 12:12 pm CDT