Unheard sounds off of Steam with 100k units sold
Developers NEXT Studios are thrilled to announce the successful release of their audiocentric detective game Unheard. Having just released last Friday, the game achieved a trending status on Steam and quickly reached impressive sales.
Within two days of its release, Unheard reached the milestone of over 100K units sold and has been positively received by players maintaining a very positive review status on Steam. Unheard takes players on a radio drama-inspired mystery where sound is the sense that is relied upon above all else. Players will be a fly on the wall listening to conversations and discovering clues through the narratively driven detective game.
Taking a non-linear approach, Unheard allows players to discover clues by listening to conversations in the order that they choose. Offering a dynamic cast of characters, players will discover their stories and how the at first glance unrelated characters are interwoven into a larger narrative. Featuring multiple endings, Unheard will keep players guessing with each play-through.
Audiophiles and detective fans alike can get Unheard on Steam at a special 27% off launch price of $5.10. To find out more about Unheard and NEXT Studios visit the official site here.
Facebook: https://www.Facebook.com/UnheardTheGame/
Twitter: https://twitter.com/UnheardTheGame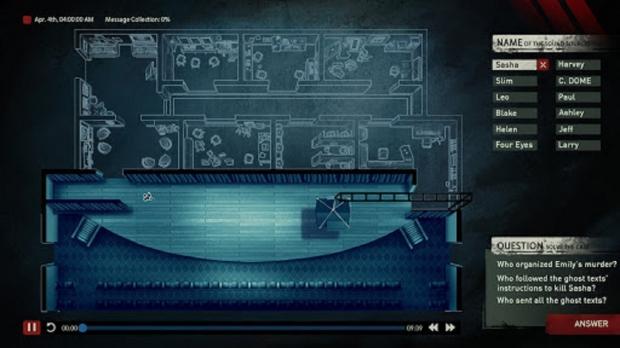 A full list of features include:
Open-Ended Narrative Mystery Game: Multiple events, different suspects and characters, all happening at the same time. Players must piece together evidence, clues and experience events in a non-linear fashion. Control time and go back and forth to experiences different events and uncover the truth.
A Unique Case-Solving Experience: Step through time as you use our device to eavesdrop on conversations from past crime scenes. Every clue, every move, and every motive will be presented in the form of audio. Rather than controlling any one character, you only need listen to their conversations, following along as the story evolves. Use the information you hear to match names to voices and determine how everything (and everyone) is related. Can you discover the truth?
Immersive Theater: All characters in Unheard have their own storylines; however, each of these storylines will become interwoven in the same space, and at the same time, resulting in complicated cases that force you to meticulously search for and track clues. You can choose to follow one character or move around between multiple characters. You can also replay the audio as many times as you want until you reach a conclusion.
Detective Fiction In Unheard, all the clues in a case will be presented to players. There's no hidden information, nor rooms that require a key to enter. Players will be privy to the same information as everyone present at the crime scenes.
Radio Drama: Unheard is, in a way, an interactive radio drama. By combining aural narrative techniques with the type of exploration elements present in video games, Unheard offers a brand-new, non-linear radio drama experience.
PRICING: You can find products similar to this one for sale below.

United States: Find other tech and computer products like this over at Amazon.com

United Kingdom: Find other tech and computer products like this over at Amazon.co.uk

Australia: Find other tech and computer products like this over at Amazon.com.au

Canada: Find other tech and computer products like this over at Amazon.ca

Deutschland: Finde andere Technik- und Computerprodukte wie dieses auf Amazon.de
Related Tags