Therwil, Switzerland, March 29th. For the first time, players will get to check out the Nintendo Switch version of MODSORK at the upcoming EGX Rezzed show in London (UK). Cinnoman Games is proud to join the Tentacle Zone indie booth.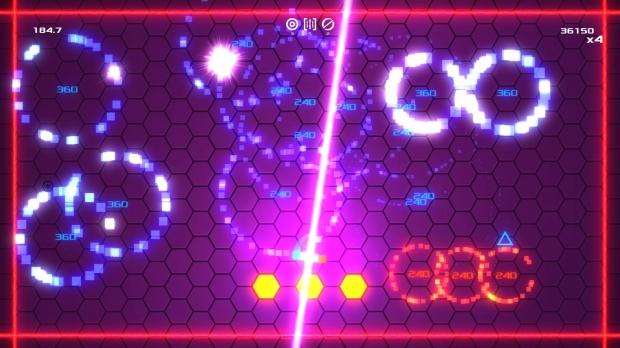 About the Game:
MODSORK takes the dual-avatar controls of "Brothers: A Tale of Two Sons" and combines it with the arcade arena gameplay of "Geometry Wars", adding a sprinkle of interactive music. The game takes advantage of the Switch's hardware features such as using each Joy-Cons HD-Rumble separately. As a quick arcade experience, it's also a great match for the Switch's portable Handheld Mode, enabling players to get in a few rounds on their commute. MODSORK is targeting a summer release on the Switch and on PC. It is already available on Steam Early Access.
About Cinnoman Games:
Cinnoman Games is David Canela's one-person studio located near Basel, Switzerland. In 2018, his project was selected by the Swiss Arts Council Pro Helvetia for a small supporting grant. He's excited to return to EGX, having exhibited MODSORK at a previous iteration of the show in Birmingham (UK) when the game got picked for the EGX Leftfield Collection.
Contact Info and Links:
email: david@modsork.com

twitter: @CinnomanGames; @modsork;

trailer: YouTube

presskit: http://modsork.com/index.php/press-kit/

Tentacle Zone: @TentacleZone