MONTREAL - MARCH 25, 2019 - Kabam, a world leader in developing entertaining, immersive and highly social multiplayer mobile games, announced today its formal acquisition of Riposte Games & Co, a Montreal-based games developer focused on cross platform, midcore games for mobile and Windows PC - including the fan-favorite real-time multiplayer strategy game Mini Guns - Omega Wars. Starting today, Kabam will assume publishing and marketing responsibilities for Mini Guns and future Riposte Games & Co titles. Following the acquisition Riposte Games & Co will operate under the Kabam Montreal label while supporting current games as well as developing and launching new titles.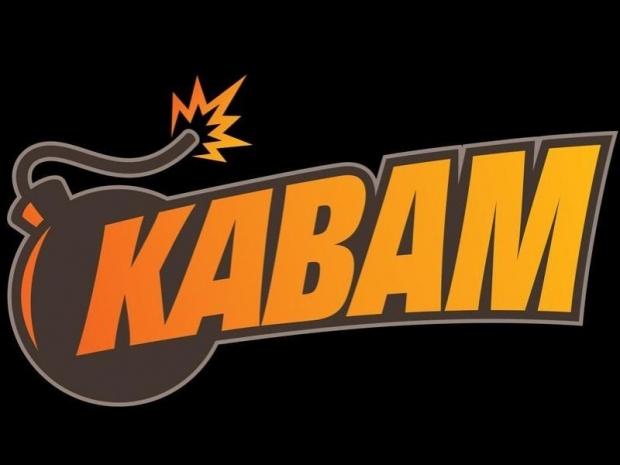 "With the acquisition of Riposte Games & Co, we are executing on our growth strategy and we are excited to expand into new gaming genres," said Tim Fields, Kabam CEO. "Riposte's strategy and simulation gaming experience allows us to grow and diversify our portfolio in 2019. They make great games with addictive core loops and strong social experiences, and are the kind of game makers with whom we want to partner in our mission to entertain the world."
Founded in 2014, Riposte Games & Co has emerged as a strong creator of midcore free-to-play (F2P) games on mobile and Windows PC. In a short few years, the team has created and launched top-performing games, including Mini Guns - Omega Wars, Dungeon Stars, and Shop Heroes. Led by a group of savvy video game professionals from Ubisoft, Gameloft, and Ludia, the company is built to combine technology and art to create a fantastic player experience.
"We're beyond thrilled to join the Kabam family as this mutually beneficial partnership will lead to more engaging and unique gaming experiences that players can enjoy in the palm of their hand," said Johan Eile, General Manager - Kabam Montreal. "Everyone is excited for the future and we can't wait to share our next title with the world soon!"
More details on Kabam's future projects with Riposte Games & Co will be revealed at a later date.
RELATED LINKS:
Kabam Homepage: https://www.kabam.com/

Kabam Facebook: https://www.Facebook.com/kabam

Kabam Twitter: https://twitter.com/kabam

Riposte Games & Co Homepage: https://ripostegames.com/

Riposte Games & Co Facebook: https://www.Facebook.com/ripostegamesco/
ABOUT KABAM:
Kabam is a world leader of developing entertaining, immersive, and highly social multiplayer games for mobile devices. They merge consumer behavior with the art of game design to create experiences that are enjoyed by millions of players across the globe. Each game has raised the benchmark in mobile gaming, bringing high-quality graphics, next-generation technology and revolutionary gameplay to the console in every player's pocket.
Kabam has partnered with leading entertainment brands like Disney, Hasbro and Universal to create mobile games based on some of the world's most iconic franchises.
Kabam's games have generated hundreds of millions of downloads including Fast & Furious 6: The Game, Fast & Furious: Legacy, Marvel Contest of Champions and Transformers: Forged to Fight. These games have also received multiple awards such as Apple's Editors' Choice and Google Play's Best Game of the Year.
Founded in 2006, Kabam has studios and offices in Vancouver, San Francisco and Austin, Texas. The company has doubled in size year over year since opening and currently has more than 350 employees. Kabam is a wholly-owned subsidiary of Netmarble.
About Riposte Games & Co :
Spearheaded by Mathieu Rouleau and Johan Eile, Riposte is a Montreal based mobile games developer focused on midcore games. Founded in 2014, the 25 person studio known for its simulation and strategy games is composed of developers from Ubisoft, EA, among others. Riposte Games focuses on highly agile, small team development methodology and cross platform synchronous multiplayer technology.
More information can be found at https://ripostegames.com/
About Netmarble:
Netmarble strives to entertain audiences of all ages around the world by providing great mobile gaming experiences. Established in Korea in 2000, Netmarble is the fastest-growing mobile game company and consistently ranks as a top mobile developer and publisher worldwide. With more than 4,000 employees, Netmarble has been producing and servicing some of the most successful mobile games including Lineage 2: Revolution, MARVEL Future Fight, Everybody's Marble, and Seven Knights.
As a parent company to Kabam, a top mobile game developer in massively multiplayer free-to-play games, and the largest shareholder to Jam City, a leading casual social game developer, Netmarble has a strategic partnership with CJ E&M Corporation, Asia's largest entertainment company, Tencent Holdings, Asia's largest internet company, and NCsoft, a prominent MMORPG company. More information can be found at http://company.netmarble.com
Last updated: Sep 25, 2019 at 05:39 pm CDT