BURBANK, Calif. - March 19, 2019 - Warner Bros. Interactive Entertainment today released Batman: The Animated Series Level Pack for LEGO DC Super-Villains. In celebration of Batman's 80th Anniversary, the pack, available for $2.99, adds a new crime-fighting level inspired by Batman: The Animated Series, the ground-breaking, Emmy Award winning series famous for its film noir aesthetics, intelligent and intricate stories, and stylized presentation. Players can roam Gotham City with seven newly-added characters whose origins were famously modernized in the series including The Phantasm, Captain Clown, Man-Bat, Mad-Hatter, Batman, The Joker, and Harley Quinn.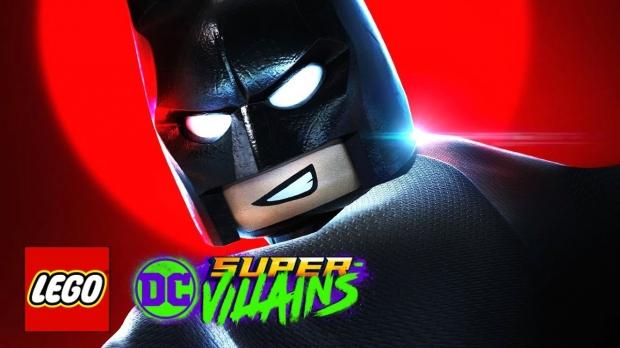 The Phantasm is the secret villainous identity of Andrea Beaumont, a love interest of Bruce Wayne's prior to him becoming Batman, she is set on avenging her father's death at the hands of a mysterious mob member, who winds up becoming The Joker. She dons an outfit reminiscent of the Grim Reaper and wears a smoke-generating device and scythe-bladed gauntlet.
Captain Clown appeared in the series as an android programmed to be a loyal subject to The Joker and an enemy to Batman. As a villainous robot with unique artificial intelligence, its strength always presented a challenge for Batman to defeat.
Man-Bat was the first villain to appear in the pilot episode of Batman: The Animated Series. Afflicted with a disease that threatened to leave him deaf, Dr. Kirk Langstrom devised an experimental cure that merged the DNA of humans and bats. After testing it on himself, however, the cure backfired and transformed him into a giant bat-like creature.
The Mad Hatter began as timid scientist Jervis Tetch who was experimenting with mind control technology for Wayne Enterprises. Attempting to impress a love interest, he dresses as the Mad Hatter character from his favorite story book and uses his mind control technology to brainwash people to do his bidding.
Batman (Bruce Wayne) pledged his life to an endless crusade against all criminals when his parents were taken from him a kid so that what happened to him will never happen again to anyone else. A self-made Super Hero who has no Super Powers, Bruce travelled the world focused on training both his body and mind to near physical perfection and when the time was right, he returned to Gotham City donning the Cape and Cowl becoming Batman. Using his incredible skills and abilities coupled with an arsenal of gadgets and cutting-edge technology, Batman keeps a watchful, protective eye over the citizens of Gotham City, especially against costumed criminals like The Joker.
Known as Batman's main arch-nemesis, The Joker is an unpredictably nefarious criminal who uses every evil trick his mind can muster to try to destroy Batman and take over Gotham City. In Batman: The Animated Series, The Joker starts out completing criminal jobs for the mob and is cornered by Batman during an attempted robbery at the Ace Chemical Plant. He falls into a vat of chemicals disfiguring him and further warping his mind, giving birth to The Joker.
The notorious and iconic Harley Quinn made her first appearance in Batman: The Animated Series when she and Joker attempted to plot against Commissioner Gordon only to be stopped by Batman. Psychologist Dr. Harlene Quinzel began her career at Arkham Asylum, and it was there she first met The Joker. While trying to psychoanalyze what made the clown tick, he turned the tables and toyed with her mind and she ultimately helped him escape becoming his criminal sidekick and love interest, Harley Quinn.
Batman: The Animated Series level pack is part of the Season Pass included in the LEGO DC Super-Villains Deluxe Edition available on PlayStation 4, Xbox One, Nintendo Switch and Windows PC.
For more game information, visit chaos-is-coming.wbgames.com and follow the official LEGO DC Super-Villains social channels on Facebook and YouTube, and @LEGODCGAME on Instagram and Twitter.
For 80 years, the Dark Knight has stood as a symbol of determination, bravery and justice to generations of fans. Since appearing in the pages of DETECTIVE COMICS #27 on March 30, 1939, Batman continues to leave his mark in every form of entertainment imaginable. Appearing in countless comics, animation, television, films, video games, toys and other products, he remains the single most popular superhero. He would not be complete without the most iconic gadgets and of course, the Batmobile; not to mention, an unparalleled rogues gallery.
Batman is humanity's timeless hero and he's just getting started.
Fans can join in on social media using the hashtag #Batman80 and #LongLiveTheBat. Visit www.Batman80.com for the latest news and updates.