March 15th 2019, Prague, Czech Republic - 1C Entertainment and Destructive Creations are happy to announce that critically acclaimed RTS, Ancestors Legacy, makes its way to GOG today, further expanding the list of distribution platforms the game is now available on. GOG customers can benefit from the 50% launch discount in the store and immediately dive into the medieval campaigns of four different nations from European history. Topped with multiplayer matches, available thanks to the GOG Galaxy Cross-play function, Ancestors Legacy will join GOG community with its current Steam fans through blood and war.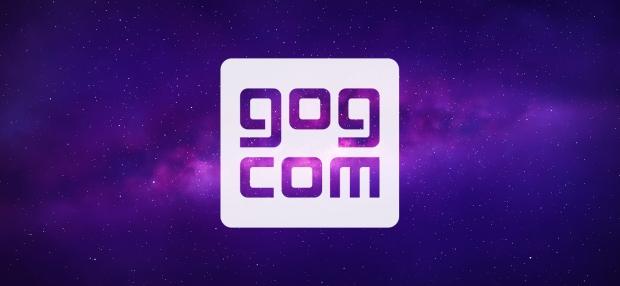 The freedom of choice that GOG Galaxy provides for its users, as well as its various features, from achievements to the Cross-play feature, fits well with the improvements that the developers are constantly trying to deliver to fans. Same as new campaigns were gradually added to the game and are going to be part of Ancestors Legacy on GOG right away, adding new features and search for new possibilities is the developer's goal. The fact that multiplayer gamers from Steam will now be able to tackle new opponents from the GOG platform and vice versa is a win-win situation, and GOG customers can be sure that finding a multiplayer partner will be swift.
The whole development team is aware that the release on GOG was a long awaited one and got pushed back further than expected, but the goal of making Cross-play available and tested to function flawlessly was placed at higher priority than delivering it sooner. The team values the patience of GOG customers and apologizes for the wait.
Visit the GOG store page of Ancestors Legacy: https://www.gog.com/game/ancestors
ABOUT ANCESTORS LEGACY:
Ancestors Legacy is a history-inspired, real-time strategy game influenced by historical events in the Middle Ages. The game combines resource management and base building with large-scale, squad-based battles across vast battlefields, all rendered in superb detail with Unreal Engine 4. Experience medieval bloodshed like never before thanks to the cinematic action camera that puts you right in the middle of the battle at the press of a button.
Take command of your army as you storm through medieval Europe in an extensive series of campaigns. Choosing one of the four available nations - Viking, Anglo-Saxon, German, or Slav - you will be tasked with more than just conquering, raiding, and pillaging enemy camps, villages, and towns. Only by utilizing the full range of available tactical options, taking strategic advantage of the environment, and managing your temporary bases and settlements will you emerge victorious.
ANCESTORS LEGACY MAIN FEATURES:
Four playable nations in an extensive single-player campaign inspired by historical events;

Various modes of intense multiplayer battles;

Advanced tactical options combining the use of terrain, experience, and morale;

Cinematic battle camera view that puts you right in the center of the action;

Outstanding visual fidelity powered by Unreal Engine 4;

Streamlined resource management and village construction.
Ancestors Legacy is now available on PC and will also come to Xbox One in 2019. More information about the game can be found on the official website, Facebook, and Twitter.
All promo materials are available for download HERE.
Latest Releases:
1C has recently released ETERNITY: THE LAST UNICORN, RE-LEGION, DEEP SKY DERELICTS, UNKNOWN FATE, FELL SEAL: ARBITER'S MARK (IN EA), ANCESTORS LEGACY
About 1C Entertainment:
1C Entertainment is an international group with offices located in Warsaw, Gdansk, Prague, Budapest and Moscow and operating in the segments of game production, distribution and services for video game developers. The company releases video games for all platforms through its global network of partners digitally and in retail.
1C Entertainment has successfully launched over 100 game titles including critically acclaimed series - IL-2 Sturmovik, King's Bounty, Men of War and Space Rangers. Recent releases include such games as Ancestors Legacy and Deep Sky Derelicts. For more information about 1C Entertainment and their games, please visit the official 1C Entertainment website.
About Destructive Creations:
Destructive Creations is an experienced development team comprised of highly skilled game industry veterans. Many years of common creative work has led to super-smooth workflow and team stability. Our first production under the Destructive Creations brand was Hatred, which was released on June 1st, 2015. Our main goal has always been to create original, uncompromising games, and Hatred shows that we can handle controversy and unusual solutions perfectly. https://destructivecreations.pl/
Last updated: Sep 25, 2019 at 05:39 pm CDT