SEATTLE - March 7th, 2019 - Neowiz is proud to announce Brown Dust, the highly successful strategy RPG boasting more than 4 million downloads in Asia in 2018, has launched globally across more than 150 countries, and is available now free-to-play on iOS and Android.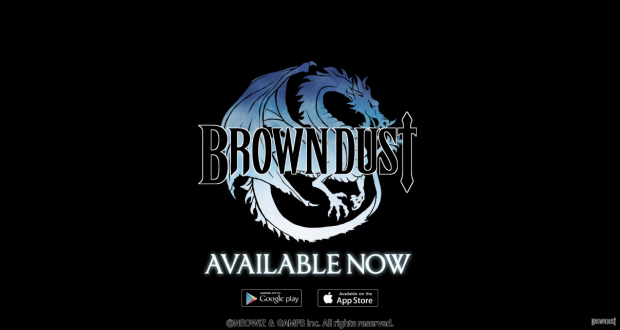 "We are thrilled to finally bring Brown Dust to all of our excited players in over 150 countries." said Sean Kim, game director for Brown Dust. "This is just the beginning for the Age of Mercenaries, as a constant stream of events, updates, and new content is planned to keep fans engaged for months to come. We truly hope everyone will have as much fun strategizing and growing their armies as we have had making this world come to life."
After more than 300,000 players pre-registered for Brown Dust on Android, to celebrate today's launch Neowiz is providing players with a package of exclusive welcome rewards to help them get started in the Age of Mercenaries. There will be several events and login bonuses during the launch window with enough items to jumpstart any player's experience in Brown Dust. Every day from March 7th until March 17th, if a player logs into Brown Dust they'll receive 10 free recruits, giving them 110 total free recruits for the launch event.
Players can buy the Global Launch Package which is available for 2500 Diamonds until April 3rd and includes a host of items to help players get started off right in Brown Dust:
5 Skill Book x1

Honor Point x2,000

Gold x3,650,000

Horseshoe x4,000

Arena Sword x400
Additionally, Brown Dust is seeking content creators, community leaders, or other influencers who are interested in potential partnership programs, creator events, community moderation roles, and more! Interested parties can learn more about the Brown Dust Partner Program and apply today by visiting the official Brown Dust website.
Editors: If you are interested in reviewing Brown Dust or would like to interview the dev team, hit us up at the contact link below!
WHAT IS BROWN DUST?
Following the murder of Emperor Altair II during a revolt spurred by his most loyal general, Fabian "The Master of the Six Devils," the world is in disarray and four nations splinter from the empire. Players assume the role of Fabian's son, tasked with taking up their father's mantle and forming their own army of Mercenaries to bring peace to the splintered lands of Brown Dust; they must find the truth about why their father committed treason and thrust the world into ceaseless war.
Easy to pick up but difficult to master, Brown Dust effortlessly blends classic turn-based combat, riveting narratives, and captivating anime-inspired designs to deliver the ultimate mobile strategy experience.
KEY FEATURES:
More than 300 Mercenaries to collect

Over 1200 unique and challenging battles

An ongoing quest-driven story

Hundreds of ways to customize and strengthen your Mercenaries

Seasonal Guild War PVP

Dungeons, World Bosses, and Co-op Raids

Brown Dust, available for free on for both iOS and Android, is rated T for Teen (PEGI 12). For more information follow Brown Dust on Facebook.
Last updated: Sep 25, 2019 at 05:39 pm CDT