The Brainwavz Koel earphones deliver a balanced sound signature with clear treble, lush mids and gentle bass
London, 20 November 2018 - Global audio specialist Brainwavz, established in 2008 with a focus on offering high quality products at a competitive price, today announces the availability of its Koel balanced armature earphones. The Koel hope to continue where the other recent Brainwavz earphones left off with the B200 receiving 5 star reviews and the B400 being awarded the best in ear earphone at the coveted Trusted Reviews awards 2018. The Koel earphones are available from www.brainwavzaudio.com for Ã,£53.20/â,¬60.39/$69.50.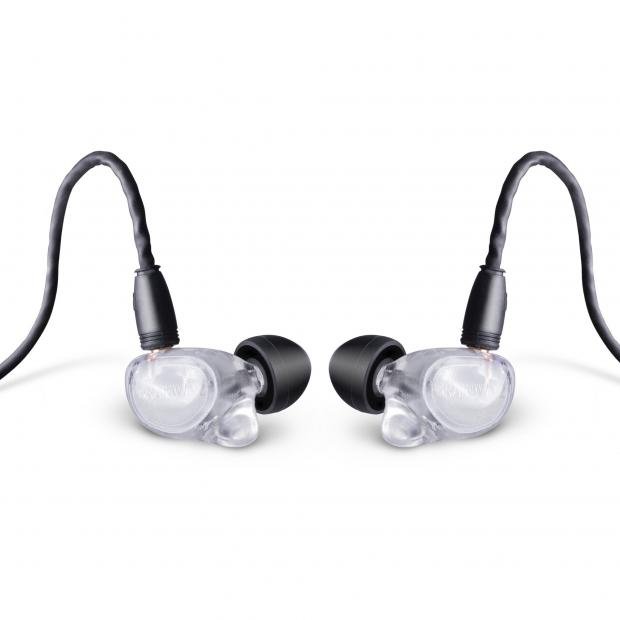 The balanced armature in-ear-monitors (IEM's) play host to one of the finest earphone drivers around. They are tuned to produce a balanced and accurate sound signature, with little to no colouring, presenting a truly genuine audio experience and a great introduction to the world of refined audio.
The Koel are a lightweight and ergonomic, created to sit comfortably in the ear for true fit-and-forget experience. The unique shells have been designed and printed in-house using state-of-the-art 3D resin printers, enabling a shape not possible by normal manufacturing methods whilst the rest of the Koel has been assembled using components from USA and Europe.
The Koel earphones are accompanied by one detachable MMCX 3.5mm cable, 6 sets of silicone ear tips, and one set of Complyâ"¢ T-100 memory foam tips to ensure a perfect fit. A stylish carrying case is also included to protect the earphones.
Brainwavz continues to add to its following of loyal fans with its reputation for affordable audio products of great quality, value for money and superb after sales service including a 24 month warranty. Brainwavz's unique approach to manufacturing ensures they are always in control and quick to develop and bring products to market.
The Brainwavz 3D printed balanced armature Koel earphones are available for Ã,£53.20/â,¬60.39/$69.50 here
SPECIFICATIONS:
Drivers: Single Balanced Armature
Rated Impedance: 30ÃŽ©
Frequency Range: 16 Hz ~ 22 kHz
Sensitivity: 105 dB at 1 mW
Cable: Detachable
Cable Connector: MMCX
Plug: 3.5 mm, Gold plated
INCLUDED ACCESSORIES:
Earphone Hard case

6x Sets of Silicone Ear Tips (S M L)

Set of Complyâ"¢ Foam Tips T-100

1x MMCX 3.5mm Cable (Detachable)

Shirt Clip

Velcro Cable Tie

Instruction Manual

Warranty Card (24 month warranty)
COMPATIBILITY FOR 3.5 MM JACK:
iPods, iPhones, iPads, MP3 Players, Android, Tablets and Phones & Other Audio Devices
Last updated: Apr 7, 2020 at 12:11 pm CDT