TUNAI Creative has once again come to the technology forefront with the development of their new product, DRUM. They are known for bringing to the world products such as FIREFLY, which is the tiniest Bluetooth music receiver that allows for easy upgrade your car and home audio systems and CLIP, the award-winning Bluetooth headphone amplifier that upgrades any wired headset into a wireless headset. With the successes of FIREFLY and CLIP, there has been a demand for TUNAI to create a compatible headphone that is small and with great sound which is how the in-ear headphone DRUM was created.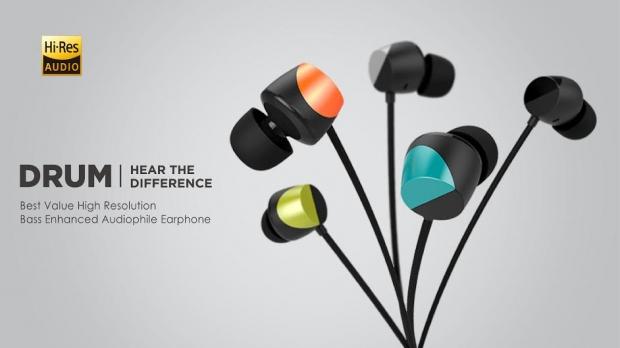 High-Resolution Bass Enhanced Audiophile Earphone
13mm dynamic driver delivers clear, rich, powerful bass sounds
Pledge $9 for one DRUM earphone at Kickstarter
DRUM is a high-resolution bass enhanced audiophile earphone that is engineered to deliver well-rounded sound throughout the audio spectrum including clear, high-end, rich mid-range and powerful bass. It is designed to meet the latest high-quality audio standards established by Japan Audio Society (JAS). Unlike regular in-ear headphone designs using small to medium size drivers DRUM has been modified to use a larger 13mm dynamic driver for richer, more powerful bass and wider soundstage.
Additionally, it features oxygen-free copper wire which increases electrical conductivity and promotes a much more stable sound platform and an ultra-thin PET diaphragm made up of aerospace quality PET that facilitates lightning fast response times with an extended frequency range to 40,000Hz.
DRUM has the following Technical Specifications:
Driver Unit: 13mm dynamic

Diaphragm: 8um aerospace grade PET

Frequency Response (Hz): 10 - 40,000Hz

Sensitivities (dB/mW): 105 dB/mW

Impedence: 35ÃŽÃ,© (1kHz)

Cord material: OFC, Oxygen free copper

Cord Type: Y type, round cord

Cord length: 3.3ft / 100cm

Plug: Four-conductor gold-plated L-shaped stereo mini jack

Wearing style: Inner ear

Color options: Shadow Black, Sterling Silver, Shine Orange, Meadow Green and Turkish Blue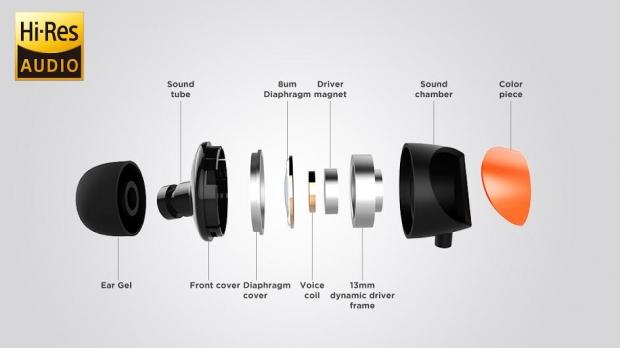 To launch DRUM to the world, your support is needed. A Kickstarter crowdfunding campaign has been started and you can lend support at
https://www.kickstarter.com/projects/398634494/drum-high-resolution-bass-enhanced-audiophile-earp?ref=9ryllv&token=d01b23a2
The total goal to be funded is $15,000 and will cover the costs of manufacturing, marketing and distributing the initial run of DRUM headphones. Pledges start as low as $5 for one TUNAI earphone carrying case, $9 for one DRUM earphone and goes up to $119 to include 6 packs of DRUM earphones at the color of your choice.
To review all in depth information about the revolutionary DRUM, please visit
https://www.kickstarter.com/projects/398634494/drum-high-resolution-bass-enhanced-audiophile-earp?ref=9ryllv&token=d01b23a2