In Win Development Inc., a leading innovator in PC design, has announced today the X-Frame 2.0 & tu 2.0 Special Edition PC chassis.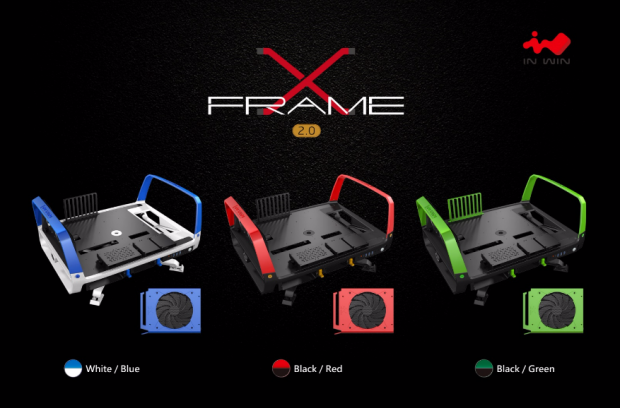 X-Frame 2.0
The X-Frame 2.0 is engineered for a dual-purpose: 1.) It serves as a professional test-bench while fixed in the horizontal position. 2.) It functions as an elaborate display when positioned vertically. The X-Frame 2.0 is accommodated with a detachable, rotating stand that allows the rig to be positioned every 15 degrees by simply adjusting the specialized clip release. This innovative feature is designed for professionals and PC enthusiasts to reveal their craftsmanship and contribution to the PC building community. As a 30th Anniversary Signature PC Chassis, it comes exclusively bundled with an In Win 1,065W Special Edition power supply called SI-1065W.
The X-Frame 2.0's structure is created using both sandcasting and a CNC machine to cut 4mm thick aluminium, then anodized to provide a strong finish. Meanwhile, the handles are 8mm thick to support heavier hardware and ensures safety when transporting the build.
tou 2.0
Building off the original concept of the critically acclaimed tou, the upgraded tou 2.0 returns shrouded in 5mm thick tempered glass and with a dual mirror effect. The tou 2.0 instills a sense of pride with the skilled craftsmanship applied to the limited edition chassis. Its design continues with the unique transparent glass effect, but in a new shape and with updated features including USB 3.1 Type-C port and In Win's exclusive SIV-1065W illuminated power supply bundled with it.
The combination of tempered glass and aluminium are used to construct the tou 2.0. It sports a cleaner, angular mirrored surface now that the thumbscrews are cleverly hidden atop the intricate top ventilation panel. Each tou 2.0 chassis is marked with a unique metal stamped nameplate to highlight its limited edition serial number.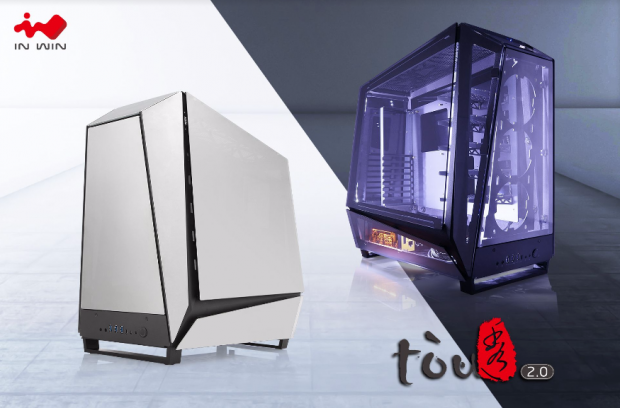 The tou 2.0 features a touch sensor on the front panel. To control the lighting effect, simply drag your finger across the capacitive glass panel to adjust the internal LED brightness. Display mode will adjust the LED lighting automatically to fade in and out to witness both visual effects. In addition to its USB 3.1 Type-C, there are also three USB 3.0 ports and 3.5mm stereo headphone and microphone sockets available on the front IO.
For more information about the new X Frame 2.0 & tou 2.0, please visit In Win: http://www.inwin-style.com/
Last updated: Sep 1, 2017 at 12:58 am CDT