At CES 2017 today, Qualcomm Technologies, Inc. (QTI), a subsidiary of Qualcomm Incorporated (NASDAQ: QCOM), announced the integration of Qualcomm Technologies chipsets in the next-generation of Volkswagen AG vehicles. These chipsets include the Qualcomm Snapdragon 820A processor for advanced infotainment systems, as well as the Snapdragon X12 and X5 LTE modems, for connected car and telematics systems. Committed to delivering rich user-experiences and enhanced safety features for automobiles, Qualcomm Technologies is working closely with Volkswagen AG and other industry leaders to develop and produce one of the highest performing infotainment and telematics systems in the automotive industry. Volkswagen AG vehicles featuring the Snapdragon 820A processor are expected to be available in 2019, while vehicles utilizing Snapdragon X12 and X5 LTE modems are expected to be available in 2018.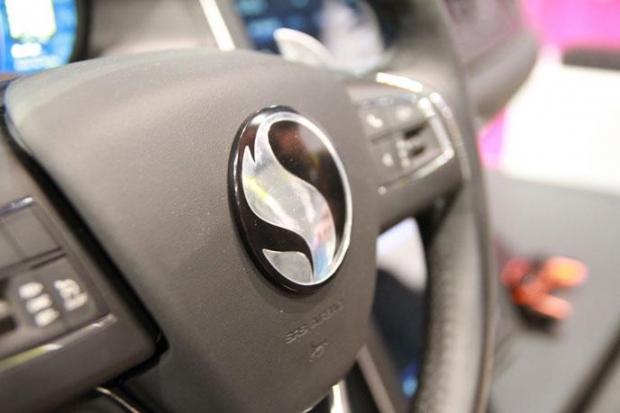 Upcoming Volkswagen AG Vehicles to Feature Snapdragon 820A Processor, and Snapdragon X12 and X5 LTE Modems, to Deliver Compelling In-car Experiences
"The global automotive industry is currently experiencing an unparalleled acceleration in technology innovation driven by tremendous possibilities in the Connected Car. Qualcomm Technologies is well-positioned to deliver the cutting-edge automotive connectivity and compute solutions needed to drive the industry forward," said Patrick Little, senior vice president and general manager for automotive, Qualcomm Technologies, Inc.
"We are honored to work shoulder-to-shoulder with Volkswagen AG and its network of suppliers to design and deliver industry-leading solutions that will help define next-generation user experiences and accelerate the future of automotive."
As infotainment systems become more relevant in purchase decisions, select lines of Volkswagen AG vehicles will be powered by the Snapdragon 820A processor, Qualcomm Technologies' most advanced automotive grade processor, custom-built with highly optimized cores designed for heterogeneous computing.
The processor is based on a 14nm FinFET advanced process node running on Qualcomm Technologies' custom 64-bit Qualcomm Kryo CPU, Qualcomm Adreno 530 GPU and Qualcomm Hexagon 680 DSP Vector eXtension.Ã,Ã,  Additionally, the Snapdragon 820A processor is designed to allow the infotainment system to be upgradable through software updates, allowing vehicles to be upgraded with the latest features and differentiation.
Connectivity remains a key technology in providing exceptional in-car experiences as high quality cloud-connectivity is necessary to support critical features, such as over-the-air updates, navigation with real-time updates, news and local information, emergency assistance and diagnostics.
Connected car and telematics systems in select Volkswagen AG vehicles will utilize the Snapdragon X12 LTE and X5 LTE modems. Both modems have been designed with leading LTE connectivity to support fast downloads, swift application performance, as well as provide enhanced thermal efficiency and optimized power consumption.
The Snapdragon X12 LTE modem offering cutting-edge and superior performance, supports global Carrier Aggregation (CA) for download speeds of up to 600 Mbps, upload speeds of up to 150 Mbps, while the Snapdragon X5 LTE modem supports Category 4 speeds across global TDD and FDD radio frequency bands.
In addition to leading LTE features, these multimode modems provide support for all major 3G/2G cellular standards, on-chip integration of global positioning (GNSS) support for all major constellations, and a 1GHz processor with Linux and built-in software for key global regulatory mandates, such as EU eCAll and ERA Glonass. The Snapdragon X12 LTE and X5 LTE modems also inter-work with CSR6030, an 802.11 b/g/n chipset to support Wi-Fi Direct dual AP and dual self-service identifier operations.
"As we look at the future of the automotive industry, we see mobile technologies at its core, and connectivity as its foundation," said Dr. Volkmar Tanneberger, head of electrical and electronic development, Volkswagen.
"Utilizing Qualcomm Technologies' expertise and leadership in mobile technologies, we look forward to having our next generation of automobiles feature highly advanced telematics and infotainment systems that support superior connectivity for the security and safety of our consumers, as well as high bandwidth support for autonomy and multi-media capabilities."
Qualcomm Technologies has been embedding its automotive solutions with leading automakers for more than a decade, working closely with all major car OEMs globally on connectivity, infotainment, navigation, and driver safety technologies, as well as Qualcomm Halo wireless electric vehicle charging.
For more information, please visit the Qualcomm Technologies automotive booth during CES 2017, located in the North Hall, booth #5609, or the Qualcomm Technologies' Automotive Solutions site: https:www.qualcomm.com/products/automotive.
Last updated: Sep 1, 2017 at 12:58 am CDT