Microsemi Corporation (NASDAQ: MSCC), a leading provider of semiconductor solutions differentiated by power, security, reliability and performance, today announced the production release of its Flashtec NVM Express (NVMe)2032 and NVMe2016 controllers, enabling the world's leading enterprises and data centers to realize the highest performance solid state drives (SSDs) utilizing next-generation NAND technologies. Providing the highest capacity, performance and reliability to store critical data, the devices are the industry's first SSD controllers to integrate DDR4 DRAM, alleviating bottlenecks and maximizing throughput.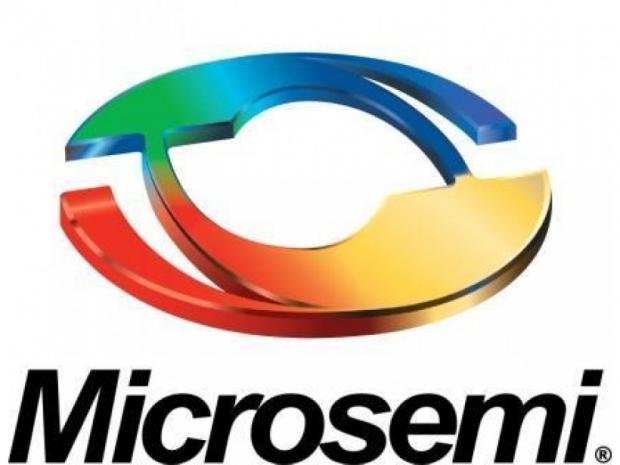 "Microsemi is pleased to announce the production release of our second-generation Flashtec NVMe controllers, tuned for enterprise storage, server and data center workloads," said Derek Dicker, vice president and business unit manager, performance storage, at Microsemi. "These controllers deliver world class performance, advanced low-density parity-check (LDPC) error correction suitable for managing next-generation 3D NAND, and a programmable architecture upon which SSD builders can develop custom firmware, providing developers the ultimate means of product differentiation."
Microsemi's second-generation Flashtec NVMe2032 and NVMe2016 controllers support the standard NVMe host interface and are optimized for high-performance 4KB random read/write operations, performing all flash management operations on-chip and consuming negligible host processing and memory resources. In addition, the controllers can achieve up to 1 million random read input/output operations per second (IOPS).
"We congratulate Microsemi on the production release of its second-generation NVMe 2032/2016 enterprise NVMe controller with a high-performance, flexible low-density parity-check engine," said Eric Endebrock, vice president of Storage Marketing Micron. "These types of enabling technologies align to Micron's 3D NAND needs which are focused on mission-critical and high performance workloads."
Hyperscale and enterprise data centers continue adopting NVMe due to the high speed and low latency connection between SSDs and host processors, providing significant performance advantages over SAS and SATA. According to market research firm IDC's report titled, "Worldwide Solid State Drive Forecast, 2015-2019," the number of high-performance PCIe-based SSD units has an estimated compound annual growth rate of 44 percent from 2014-2019.
As part of Microsemi's broad Flashtec controller family, the NVMe2032 and NVMe2016 controllers cater to this growing demand for robust NVMe-based solutions, with the devices optimized for power efficiency while providing customers the highest levels of performance, data integrity and reliability.
Additional key features include:
Up to 20TB flash capacity using 256Gb flash

single-level cell (SLC), multi-level cell (MLC), enterprise MLC and triple-level cell (TLC) flash with toggle and Open NAND Flash Interface (ONFI)

PCIe Gen3 x8 or dual independent PCIe Gen3 x4 (active/active or active/standby) host interface

32 independent flash channels, each supporting up to 8 chip enables

DDR4-2400

Option read-only memory (ROM) allows NVMe Flash controller to be used as a boot device

Encryption (XTS-AES-256)

Power fault and abrupt shutdown without data loss or corruption

Flash channel RAID

End-to-end host to flash data protection
Product Availability
Microsemi's Flashtec NVMe2032 and NVMe2016 controllers are available in volume production quantities now. For more information, visit http://www.microsemi.com/products/storage/flashtec-nvme-controllers/pm8609-nvme2032#features and http://www.microsemi.com/products/storage/flashtec-nvme-controllers/pm8607-nvme2016, respectively, or contact sales.support@microsemi.com.
Product Demonstrations in Booth #213 at Flash Memory Summit Aug. 9-11
Microsemi will be showcasing its new devices at the upcoming Flash Memory Summit Aug. 9-11, 2016, with product demonstrations offered in Microsemi's booth, #213. The event, which will be held at the Santa Clara Convention Center in Santa Clara, California, educates attendees about the latest developments in flash memory.
Last updated: Sep 1, 2017 at 12:58 am CDT