Cooler Master, a leader in design and manufacturing computer components and peripherals, today announced a range of products built for the PC community at large. The top-of-the-line Maker products (MasterCase Maker 5, MasterAir Maker 8, and MasterWatt Maker 1200) are designed to enable enthusiasts and professionals to build their version of the ultimate PC. With the advent of the Maker products, Cooler Master delivers an ecosystem that embeds excellent performance and superb quality within a customizable medium wherein users have the freedom to explore, express and enjoy their creativity as it unfolds. Experience CES with Cooler Master here.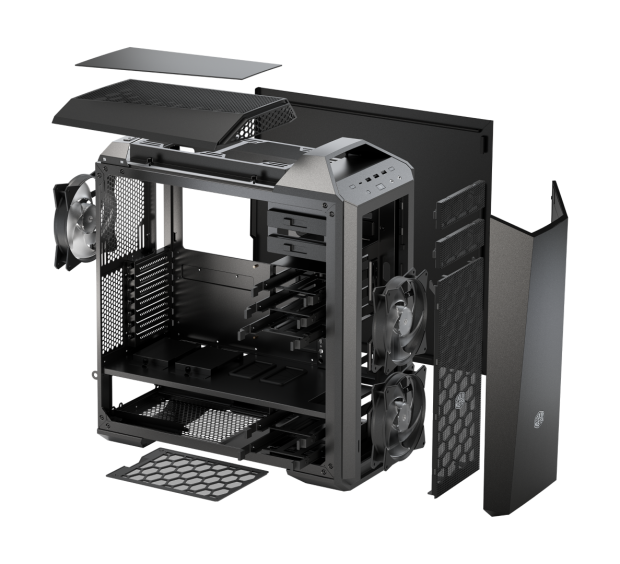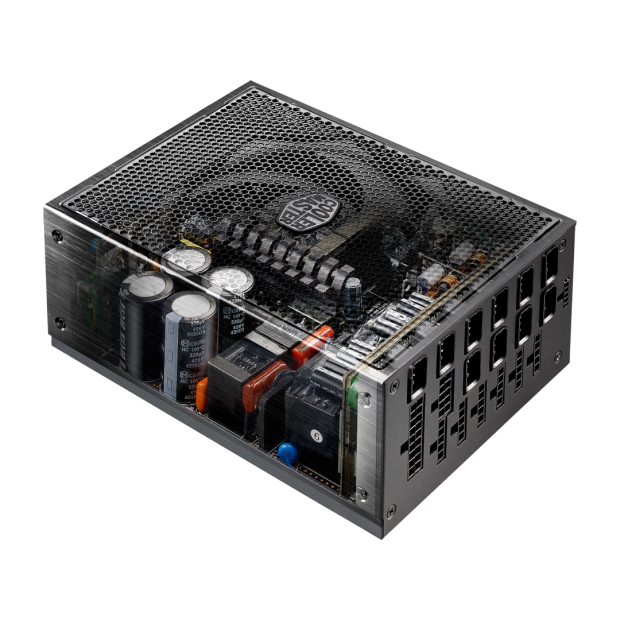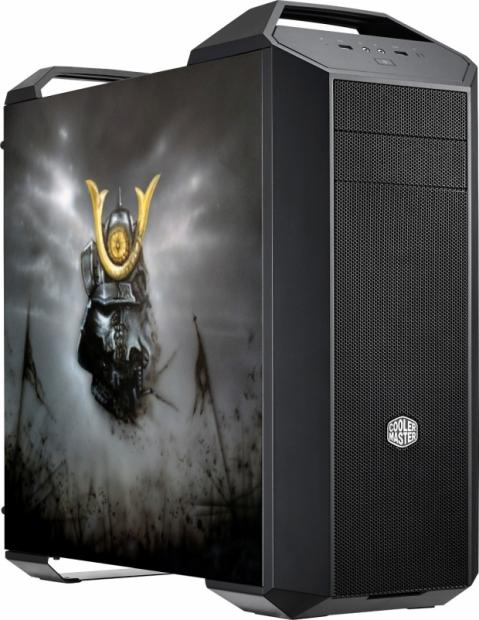 This year CES, Lindsey Berkebile, a stop motion animator, will showcase her award winning art form at the Cooler Master suite. Be a part of the stop motion animation by visiting the suite at Palms Resort & Casino. Other maker-made accessories being showcased include displays by Bill Owen of MNPCTech, Brian Farrell of PrimoChill, Irie Ahmad of Mod 'n' Go Design and Ron Lee Christianson, a freelance air-brush artist. Their handcrafted accessories for various Cooler Master products will be on display at the suite.
"We hope our Maker products inspire our fans to embrace their maker spirit. This is the first step in building an ecosystem for the community," said Raymen Wu, Global Marketing Director. "We aspire to bring the freedom and enjoyment that comes when building your PC and third party accessories are integral to this vision."
Make of It What You Will: The MasterCase Maker 5 with FreeForm Modular System
The new wave of case technology pioneered by our MasterCase series crests with the unique FreeForm Modular System, which allows the freedom to swap and customize the case's form and functionality with multiple interior and exterior outlooks. Stay connected and in control with four USB ports, including 3.0 Type C, with added fan speed and LED control buttons on the upgraded I/O panel. Redesigned top panels (with removable plate) balance noise and airflow and magnetic paneling on the front and top panels provide a snug fit with an optional padded front for sound suppression. Up to six 140mm fans, with one LED Silencio fan pre-installed, come with the MasterCase Maker 5 to provide a quieter custom air cooling experience. Front installation of a diverse 280mm liquid cooling system is easy with the adjustable bottom-mounted HDD cage. Combined with an arsenal of accessories for noise control, lighting expression and thermal performance, the MasterCase Maker 5 outdoes all notions of the standard build.
Be Bold in Your Pursuit of Cold: The MasterAir Maker 8 with 3DVC technology
Cooler Master's latest breakthrough in thermal technology is the world's first air cooler to feature exclusive 3D Vapor Chamber (3DVC) technology. The 3D Vapor Chambers seamlessly merges the horizontal base with heat pipes, helping to improve cooling by 19% compared to conventional copper base coolers. The greater protection provided against CPU overheating makes it perfect for intensive gaming and overclocking. Express yourself freely by creating and designing your own top cover or bracket design, or choose from two bundled designs - a translucent cover or an aluminum plate for a clean, stylish finish. Flashy red LED lights give off just the right look and feel for gamers and reliable Silencio FP fans run quietly, providing high-pressure cooling over an ultra-long lifespan.
Real Power, Real Control: The MasterWatt Maker 1200 Digital Power Supply with exclusive CM Connect mobile software
Cooler Master's Titanium 94% efficiency digital power supply unit offers unbeatable performance with unparalleled oversight and control via our exclusive CM Connect software and app. Second-generation 3D circuit design achieves nearly lossless efficiency through a shorter, uncluttered expressway of power, cutting wiring and heat wastage. The Silencio FP 135mm keeps fan vibration, noise and power consumption to a minimum while providing high air pressure, and the honeycomb mesh design allows proper airflow to components. Top it off with a brushed aluminum finish, keeping the system looking just as good as it runs. Check accurate digital readouts and control all key power parameters, even while your computer is asleep, via our easyÃ,­toÃ,­use and comprehensive Bluetooth V3.0 smartphone app. Every fluctuation streams on your Windows, Android or iOS device in real-time. A unique logging system records and saves all data to the hard disk in the event of failure. It also comes with fully modular, upgraded cabling that can handle higher loads, and a seven-year warranty for peace of mind.
Availability:
MasterAir Maker 8: January 2016
MasterCase Maker 5 & MasterWatt Maker 1200: March 2016
Last updated: Apr 7, 2020 at 12:10 pm CDT