Now that NVIDIA's new GT200 series cards have been unwrapped (which are unfortunately somewhat underwhelming in line of what many rumours and expectations held), the focus gets shifted onto AMD's offerings, set for launch next week.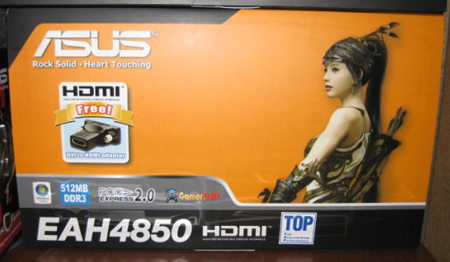 A little birdy has allowed us a look at the boxing for ASUS' upcoming HD 4850 TOP model which is of course overclocked. The few things we can confirm from this limited information is that it sports 512MB of GDDR3 based memory and comes with a HDMI convertor for rockin' HTPC goodness.
We'll look forward to getting our cards in for testing towards the end of the week.