AMD's new Ryzen Threadripper PRO 7995WX processors are being put under the pump right now, with liquid cooling keeping the 96-core, 192-thread CPU cool enough to drive 5.2GHz, using 1000W+ of power and breaking multiple world records. Easy stuff, for the 7995WX that is.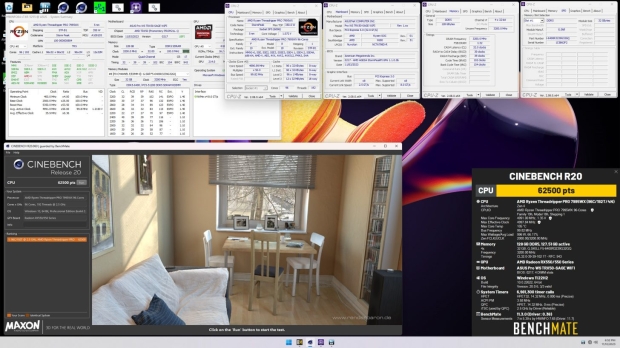 We already had AMD using its in-house overclocker "SAMPSON" pushing its new Ryzen Threadripper PRO 7995WX processor during its unveil, and then again yesterday under air-cooling which saw the 96-core, 192-thread beast using 980W of power. AMD and SAMPSON are back again. This time, the 7995WX is liquid-cooled and pushed to 5.2GHz for some new world records... as well as 1000W+ of power consumption.
SAMPSON used the Ryzen Threadripper PRO 7995WX processor to break world records for Cinebench R15, $20, R23, and 2024. The new 7995WX processor was also used to break the world record for the GPUPI benchmark.
In the previous Ryzen Threadripper PRO 7995WX air-cooled Cinebench R23 benchmark results of 161259 points, the water-cooled 7995WX pushes a little further and hits 167309 points... while it's just 4%. That's the difference between the #1 position and #2 for the Cinebench R23 world record.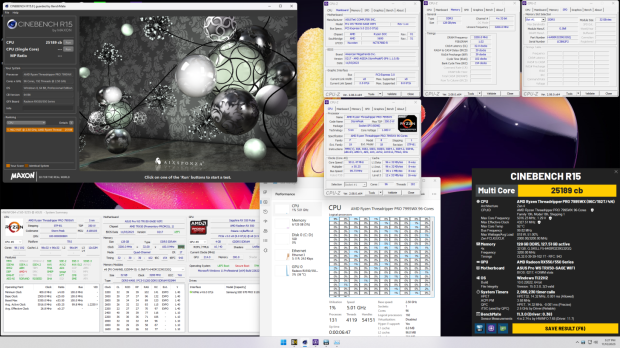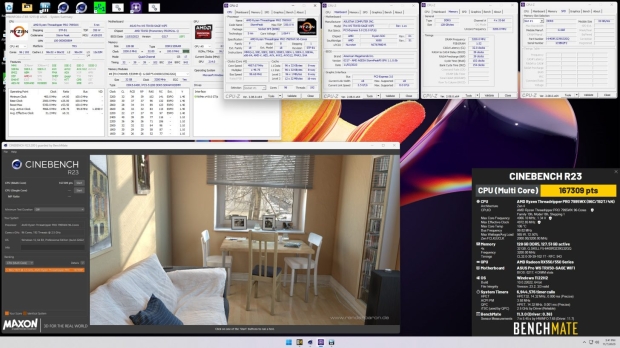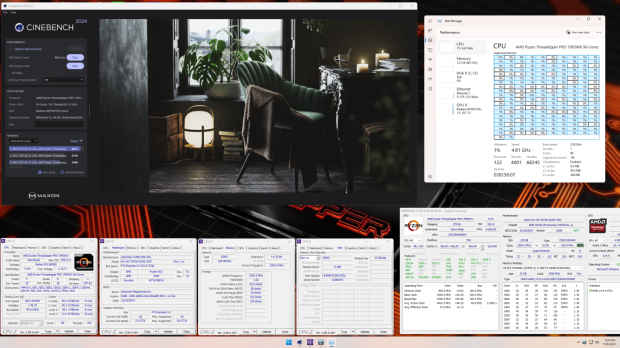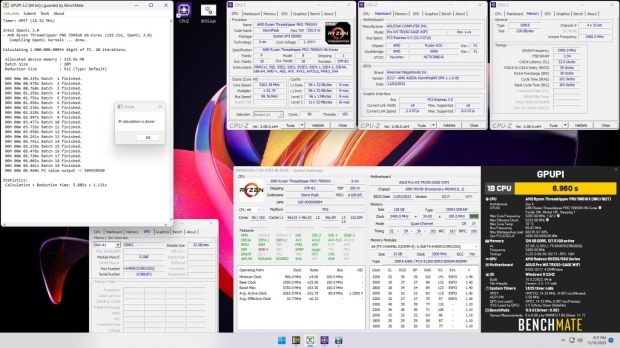 AMD's new Ryzen Threadripper PRO 7995WX processor was used to break a bunch of records, including:
Cinebench R15: 25189 points (CPU @ 5000MHz)

Cinebench R20: 62500 points (CPU @ 4791MHz)

Cinebench R23: 167309 points (CPU @ 4966MHz)

Cinebench 2024: 8022 points (CPU @ 4825MHz)

GPUPI 1B: 6 seconds, 960ms (CPU @ 5265MHz)