NVIDIA is ramping up its GeForce RTX 40 SUPER family of graphics cards hitting the desktop in January 2024, but now we're hearing that there will be NO new gaming laptops with mobile RTX 40 SUPER series GPUs.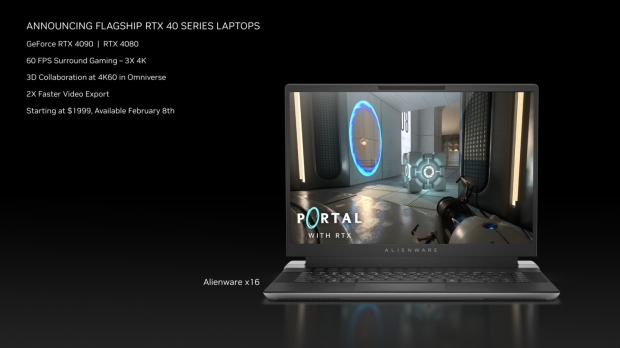 Jarrod'sTech tweeted out that we're starting to see the first public confirmations of no new laptop GPUs in early 2024, with Tom over at Moore's Law is Dead confirming this. MLID replied, saying that he can confirm that no "SUPER" laptops are planned and that the next major NVIDIA laptop refresh will "be in 2025 around CES" and released as part of their next-gen GeForce RTX 50 "Blackwell" GPU series.
MLID says that this was confirmed to him "directly from contacts at NVIDIA." We should expect NVIDIA to unveil its next-gen GeForce RTX 50 series "Blackwell" GPU family sometime in Q1 2025, or even sooner at this rate. The GeForce RTX 4080 SUPER, GeForce RTX 4070 Ti SUPER, and GeForce RTX 4070 SUPER will be NVIDIA's only new RTX 40 series GPU releases in 2024, and then all roads will lead to Blackwell for desktop and mobile GPUs for NVIDIA.
NVIDIA released its GeForce RTX 40 Laptop GPU series earlier this year at CES 2023, whereas if you were expecting the GeForce RTX 40 SUPER Laptop GPUs to be unveiled a year later at CES 2024, well, this will be disappointing for you. NVIDIA has a huge fleet of Laptop GPUs from its RTX 40 series Laptop GPUs including the RTX 4090, RTX 4080, RTX 4070, RTX 4060, and RTX 4050 Laptop GPUs inside of hundreds of laptops on the market.