The iPhone 15 Pro Max sits at the very top of Apple's iPhone lineup, so ordering one isn't a cheap endeavor. But receiving it from the courier should be a good day, not one filled with hassle - unfortunately, that isn't always the case. Especially if the iPhone 15 Pro Max that you receive isn't even an iPhone.
There have been reports of iPhones being swapped out for nondescript items by couriers for years, with the buyer receiving something they didn't order and then having to take the matter up with the courier and store they bought from. But this latest tale of woe from one UK-based Redditor hits different, because this iPhone was ordered from Apple. And what they received was something we haven't seen before.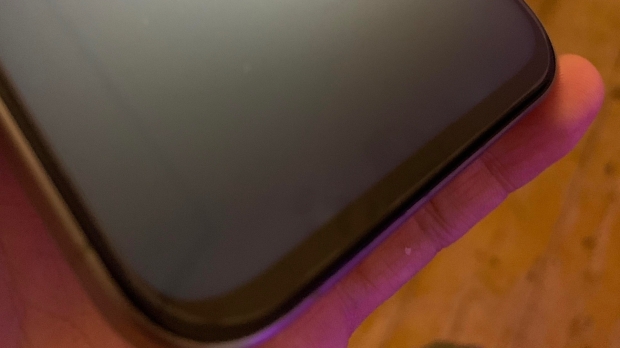 That's because Reddit user /theEdmard says that they received what appears to be an Android-powered fake iPhone 15 Pro Max. The box that it was received in appears to be genuine, but it looks like it was unsealed and then resealed with the fake device inside. When powered on, the iPhone is clearly running Android with an iOS-like skin over it, and it's a good job that the buyer noticed before entering any details like their Apple ID credentials. The fake iPhone even had a screen protector preinstalled - the wrong one, at that. It also seems that the display had been replaced with one that has a chin, unlike the real iPhone 15 Pro Max.
Unfortunately, getting the situation fixed might not be all that easy to do. The courier, DPD, says that it's nothing to do with its portion of the delivery and that it didn't touch what was inside. So now it's up to Apple - and one Reddit commenter suggests things might not go well. According to them, they had a similar issue when they ordered an iPhone 15 Pro Max and received an iPhone 14 Pro Max instead. It appears that it was in an iPhone 15 Pro Max box, and it was only when they emailed Tim Cook that they got the correct phone after Apple's support team ran an investigation and assumed the Redditor was lying.
That person says they've heard from others with similar issues, so here's hoping that the original poster doesn't have such a farce when trying to get this problem sorted out.
We might never know how this came about, but it's clear that someone swapped out the iPhone 15 Pro Max and replaced it with a fake. Whether they did it to steal the actual iPhone or hoped to be able to steal information from its intended recipient via the fake iOS built that was installed, we might never know.