We've been hearing talk of a new OLED iPad Pro arriving as soon as 2024 for a long time now, and with the tablet having not been updated since 2022, it's only a matter of time before a new version arrives. Now, a new report claims that one of Apple's key supply partners is getting ready to begin mass production ahead of the big unveiling.
That company, LG Display, will be tasked with building the OLED displays that will be part of the iPad Pro's next big refresh. The report, by the Korea Herald, claims that LG Display intends to begin mass production of the new OLED panels as soon as February of 2024, suggesting that we might see a tablet arrive sooner than was previously thought. Manufacturing will apparently kick into gear at LG Display's production factory in Paju, Gyeonggi Province.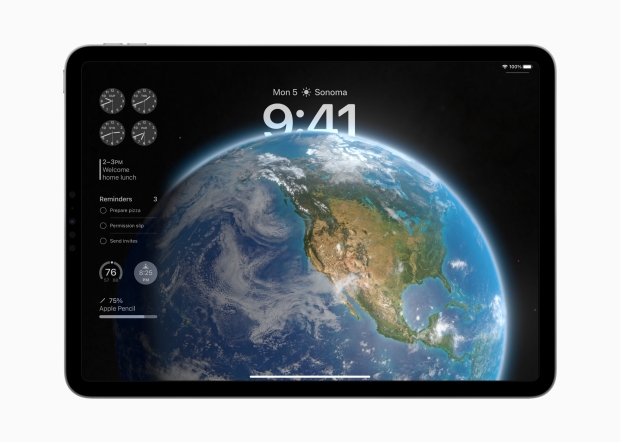 The move to an OLED display technology will offer improved contrast and color reproduction while also potentially allowing Apple to make the iPad Pro thinner and lighter. LG Display is thought to be the company that will provide the majority of the displays although Samsung Display will be tasked with producing the rest. The report also notes that LG Display will be able to charge more for iPad Pro displays than those that are used in smartphones, something that will help a company in need of a cash boost.
The new OLED iPad Pro will have more going for it than just a new display, of course. While that will be the most obvious improvement from the outside, on the inside Apple intends to add an M3 chip if rumors are true. That M3 chip was announced just last month and is already available in the 14-inch MacBook Pro as well as the 24-inch iMac. If Apple does bring the M3 to the iPad Pro we can expect it to be the fastest tablet Apple has ever made. The tablet is one that creative people often use for video and photo editing and they will likely benefit greatly from the additional horsepower afforded by the new chip.
Overall, it isn't expected that there will be any major design changes on the outside of the new iPad Pro with 11- and 12.9-inch models being offered as is the case today - however, there has been a suggestion that the 12.9-inch model will grow slightly to 13 inches.
As for when the new tablet will go on sale, it's thought that we might now see it as soon as April although that will likely depend on manufacturing capacity from February onwards.