Apple's first-generation Vision Pro was only announced a few months ago, and won't be hitting your eyeballs until 2024... meanwhile, we're hearing about the second-generation Vision Pro 2 headset.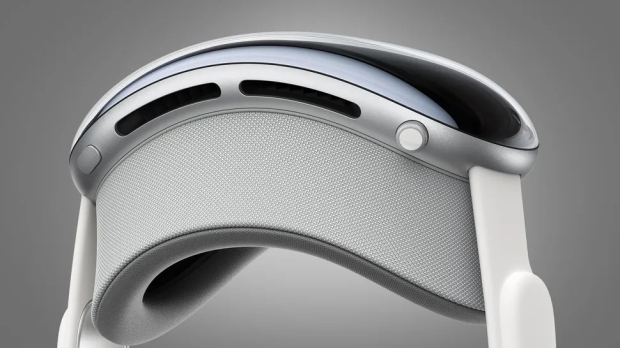 MacRumors is reporting some design changes and hardware upgrades to Apple's next-gen Vision Pro 2, which is codenamed "Project Alaska" and device identifier N109, looks like the original Vision Pro. The same look and style is there, while the button placement is unchanged, the speaker placement is "expected to be different," according to MacRumors' sources.
What changes can we expect? The rear straps are simpler in design and appearance, with the new information suggesting the Apple Vision Pro 2 will have flat straps that we see in laptop bags and backpacks used as the rear straps on the new AR headset. Not only that, but there are references to a "non-descript audio accessory, possibly an external speaker".
The design of the rear straps on the second-gen Vision Pro 2 headset is that streamlined straps would be cheaper to mass produce, which could make for a lower price, says MacRumors. But, Apple being Apple, I don't see the successor to one of their most expensive new products of all time being cheaper than the first Vision Pro. I'd like to be surprised, but this is Apple.
Apple has multiple prototype Vision Pro successors in development, with two different design configurations for top vents. The first had the same vents as the current Apple Vision Pro, while the other had two clusters of small speaker-type holes. But we're still pretty far out from the second-gen Vision Pro 2 launching, so we could see some changes between now and then.
So we have a changed strap and possibly an external speaker of some kind... I'm sure we're going to see these rumors twist and change in the coming year or two before we get close to the release of the Vision Pro 2 headset.
So far, this is what we can expect from the Vision Pro 2:
2 micro-OLED displays

1 TrueDepth camera

4 computer vision (CV) cameras

2 RGB cameras

2 low light infrared illuminators

Semi-automatic interpupillary distance (IPD) adjustment

Compass, ambient light sensor, magnetometer, accelerometer, gyrocope
Apple has just launched its new M3 chipset, inside of its new MacBook Pro 14-inch and 16-inch laptops with three different M3 chips. There's the regular M3 processor, the beefier M3 Pro, and the flagship M3 Max.
Vision Pro 2 is a 2025 release at the earliest, more likely a 2026 or later release so we could expect Apple to use its flagship M3 Max inside of the 2026 headset. By then, we should have M5 or M6, which will be far superior in every single way (CPU, GPU, RAM, bandwidth, technology, features, power, etc).