The introduction of Smart TVs revolutionized the home entertainment market. With no external devices required, you've got near-instant access to movies, music, and other forms of media. In recent years, Smart TVs have evolved to the point where some models (from LG and Samsung) offer cloud gaming too - with access to platforms like Xbox and GeForce NOW.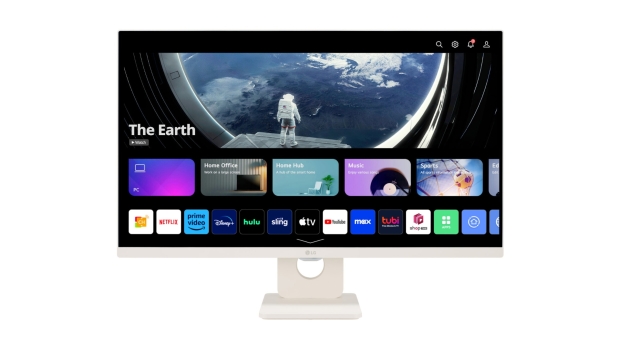 The computer display is a different beast. You must hook up to a PC or laptop to transform it from an oversized paperweight to a practical productivity and entertainment tool. The new LG SMART Monitor line-up includes 31.5-inch and 27-inch (32SR50F and 27SR50F) models that take a page from the Smart TV playbook to offer a PC-free experience.
Using LG's webOS 23 platform, the idea is to offer remote access to productivity apps like Microsoft 365, Google Calendar, and video conferencing via the LG Home Office platform and the usual entertainment and music streaming services.
Content can also be shared wirelessly via AirPlay 2 and Miracast alongside Bluetooth support and USB ports to connect peripherals and devices. There's also LG's ThinQ Home Hub, so these displays can act as a hub to monitor and control a home with a range of LG Smart devices. And yes, there's HDMI too - so you can connect a PC.
Spec-wise, these displays are designed for productivity, so their gaming capabilities aren't quite there. Still, the 31.5-inch and 27-inch models feature IPS panels with a 60 Hz refresh rate, HDR 10 support, and decent color accuracy. The larger model offers accurate sRGB color and a quicker 8ms response time (versus 14ms in the 27-inch model).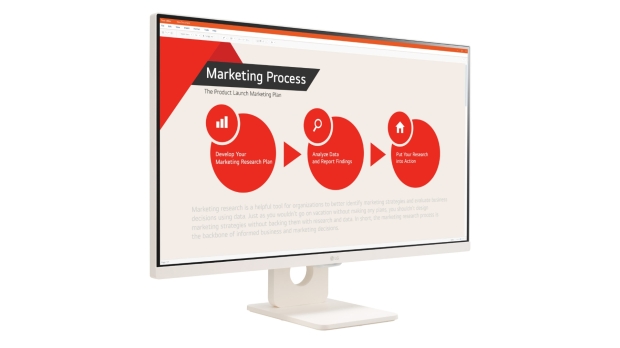 According to LG, the LG SMART Monitor range will expand in the future, too.
"The LG SMART Monitor series is designed with a focus on meeting the personal preferences and unique demands of various kinds of users," said Seo Young-jae, senior vice president and head of the IT business unit of LG Electronics Business Solutions Company. "Moving forward, LG plans to introduce new SMART Monitors that will be able to accommodate an even broader range of lifestyle needs."
I like the idea and concept of the LG SMART Monitor, and with the proper app support, it would be something I'd happily use with a Bluetooth keyboard and mouse for day-to-day work.