Xbox gaming CEO Phil Spencer reveals some very interesting stats on the growth of the Japanese video games market.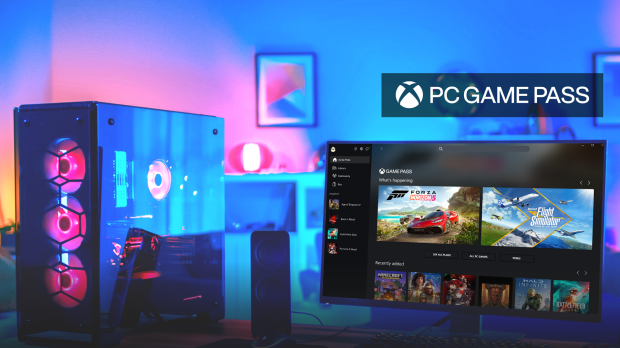 While North America and Europe are the predominant regions for gaming, Japan represents an untapped market for Xbox in particular. Domestic giants like Nintendo and PlayStation have traditionally dominated the Japanese console gaming sector with Xbox on the outer fringes. Xbox gaming CEO Phil Spencer is eager to change things and have Microsoft capture more of the Japanese region, and Xbox Game Pass may represent the gateway to capturing more of Japanese players.
In a recent interview with Famitsu, Phil Spencer listed some interesting metrics for Japan. Spencer believes that Game Pass PC will be a key asset in improving Xbox's presence in Japan. According to the gaming boss, Japan's PC market has doubled and the amount of Japanese users subscribed to Game Pass' PC plan are up by 4x.
"Xbox Game Pass has an important meaning on Xbox. In particular, the growth of PC Game Pass is remarkable. The size of the Japanese PC game market has roughly doubled in the past three years, but the number of PC Game Pass users has quadrupled. Game Pass is growing faster than the market, which is great for the Xbox brand as a whole,"Spencer told the Japanese video games outlet.
This aligns with previous assertions that PC represents one of the biggest growth markets for Xbox.
Read Also: Xbox Game Pass made $230 million revenue in one month, most users pay for full subscriptions
A bit ago, Microsoft raised the prices of the console and Ultimate versions of Xbox Game Pass, but the PC tier didn't get a price hike. This is because Microsoft wants to accelerate Game Pass PC and sees the platform as an opportunity to expand subscribers. After all, Xbox made $1 billion on PC in the last fiscal year, and that number should exponentially grow now that Microsoft owns Activision Blizzard King.
Based on our estimates, Xbox Game Pass subscriptions could be well over 30 million by now. The last official confirmed number was "over 25 million" subscribers.
Here's what Xbox gaming CEO Phil Spencer said about Xbox Game Pass on PC at a Giant Bomb interview from June 2023:
"In terms of growing Game Pass specifically, most of the growth on Game Pass right now is on PC. And it's just because there are hundreds of millions of PC players and Game Pass...we started there later, and we have work to do to become more native on PC and support the platform completely.

"Most of our growth right now comes from PC. The easiest place for us to grow is actually on PC, because you don't have sell someone a piece of hardware. If you look on Xbox, and you say a lot of the players who already own an Xbox are already in Game Pass, which is awesome. We love that. And on PC, you've got kind of a fresh blue ocean there where you can surf away and find new customers--for those that want it, who want to try it."

"Yeah, day one on PC...we don't look at the PC audience as a window. It's a market, a market that we believe deserves our games day one. That's where we're going to ship our games. It's not about, like, later on I'm going to sell you those games so that something else happens. We see the PC market, we do a better job with the Xbox app and the work that we have, but our games library, and even our investments in things like Bethesda is because of their PC heritage and what they can mean."

"All I can look at is our users and the business, and the business has never been bigger. Earlier I talked about how we'll do over $1 billion in PC revenue this year and Game Pass is over 100% bigger now than it was last year on PC, and our playerbase is almost 50% bigger than it was.

"Can we do better? Yes, absolutely. And we need to."