A LinkedIn page says Xbox Game Pass has 30 million subscribers, but the actual number could be a few millions more.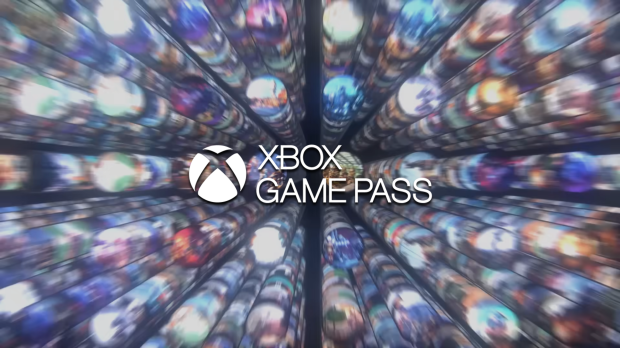 Microsoft has a habit of withholding key information about Xbox. It was one of the reasons the FTC v Microsoft trial was so interesting; we went from data scarcity to a deluge of numbers and percentages. Thanks to the Microsoft-Activision merger, we learned how much money Game Pass actually makes. Now there's more clues about one key bit of info that Microsoft rarely updates: total Game Pass subscribers.
The amount of subscribers is actually pretty important. Microsoft has staked the future of its video games business on the subscription and the amount of actual paying users is the first metric to really highlight the strength of the business. The last official Game Pass subscriber count is "over 25 million". This metric hasn't been updated officially since March 2022.
Now it looks like we have more info on Xbox Game Pass subscribers, and subsequently, the potential health of Microsoft's subscription gaming business.
According an old post on the LinkedIn profile of Xbox senior marketing director Craig McNary, Xbox Game Pass has over 30 million subscribers. Shortly after word started to spread, McNary's profile had been updated to replace the 30 million number with the officially-approved and announced "25 million" Game Pass subscriber count.
The reality is that the 30 million number is much closer to the mark. And it's very possible that Xbox Game Pass has grown well past 30 million across PC and console thanks to Starfield's launch.
We actually have some hard evidence to back up this claim.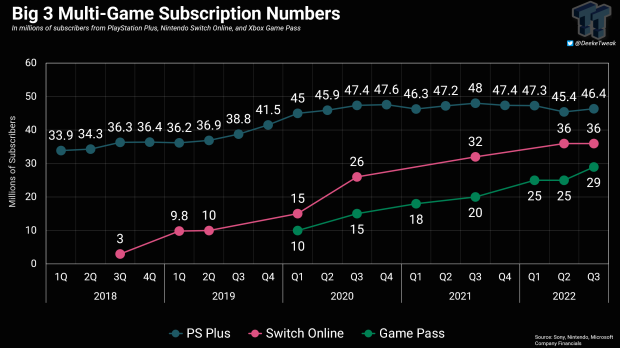 Back in November 2022, Sony legal counsel published a document to the CMA that says Game Pass is "substantially leading" PlayStation Plus' multi-game subscription (MGS).
In the document, Sony says that Game Pass had 29 million subscribers across console and Ultimate. It's worth noting that this figure apparently does not include Xbox Game Pass PC subscribers.
Sony says the following on page 12, para. 33 of the document:
"Game Pass leads PlayStation Plus significantly - Microsoft already has a substantial lead in multi-game subscription services. Game Pass has 29 million subscribers to Xbox Game Pass Console and Xbox Game Pass Ultimate, and is expected to grow substantially in the future. The multi-games subscription tiers of PlayStation Plus considerably lag, with fewer than [REDACTED] the number of subscribers."
We have to wonder how much that Game Pass has grown since that time give the release of Starfield.