Microsoft reveals more details about how much money Xbox Game Pass actually makes.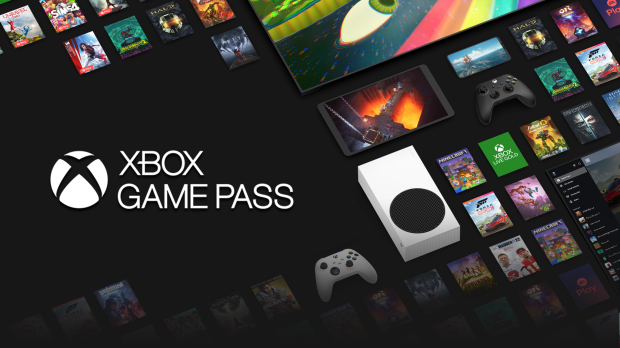 Over the last few years, we've pieced together a lot of information and data about Microsoft and its video games division. In October 2022, we uncovered that Xbox Game Pass on console made $2.9 billion in revenue in 2021, as per a regulatory document. Shortly after, Xbox gaming CEO Phil Spencer said Game Pass made around 10-15% of content and services revenues, leading to our own adjusted calculations.
Now Microsoft has delivered concrete data on Game Pass revenues. According to a newly published Xbox slide deck from the FTC v Microsoft federal case, Xbox Game Pass generated an average of $9.26 per subscription. We know that there were around ~25 million Xbox Game Pass subscribers as of January 2022, so Xbox Game Pass may have generated around $231.5 million in revenue for the month of April 2022.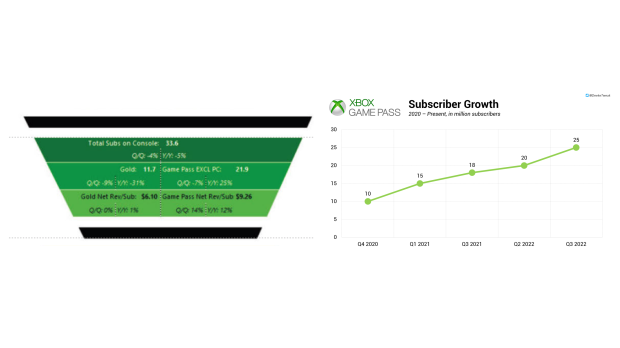 This also means that there were around 3.1 million PC Game Pass subscribers during the period and that most Game Pass subscribers are paying full price for their subscription, with the net revenue/sub value of $9.26 more closely matching up with the original $9.99/month cost of the base Xbox Game Pass console and PC tier.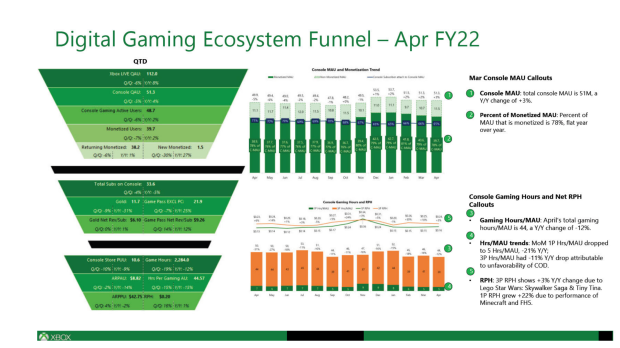 The sheet further outlines what kind of Game Pass subscriber boost we can expect when Microsoft starts recognizing all Xbox LIVE Gold subscribers as Game Pass subscribers. Remember that Gold is being phased out and replaced with a new Xbox Game Pass Core tier.
As of April 2022, Microsoft had 11.7 million Xbox LIVE Gold subscribers. If these users are recognized as Game Pass subscribers, then Microsoft's latest XGP figures could jump by 10-11 million, pushing the total to around 36 million. That doesn't including the growth rates that could have happened at the result of Starfield's release.