Apple finally announced the M3 series of chips during its big 'Scary Fast' Mac event earlier this week and with three chips coming in two different MacBook Pros, there is no shortage of options. But at the very top of the lineup is the new M3 Max and early benchmarks show that it's going to be a bit of a beast.
While Apple chose to compare the new M3 series of chips to their M1 counterparts or the even older Intel silicon, it turns out that the M3 Max is going to be able to more than compete with the very best that Apple had to offer previously. That chip, the M2 Ultra, is currently sold in the Mac Studio and Mac Pro and will surely be replaced by an M3 Ultra eventually. But given the figures the M3 Max is posting, that M3 Ultra is sure to be quite the performance boss when it does finally arrive.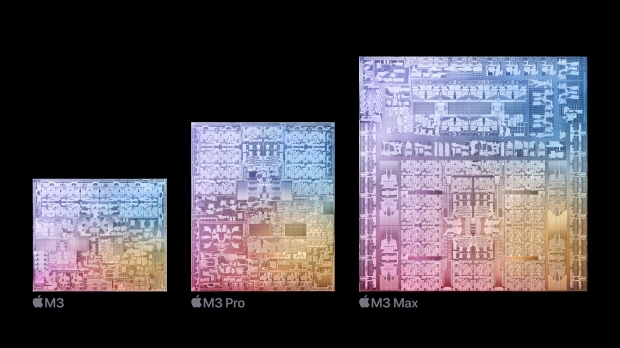 The early benchmarks were first reported by AppleInsider and appear to show a machine running through Benchmark's tests under the identifier of Mac15,3. That's the 15-inch MacBook Pro with an M3 Max inside, so it sits right at the top of Apple's laptop lineup. And the scores are mightily impressive. The single-core score for the M3 Max is 2,971 and the multi-core score is 20,785 which doesn't mean all that much in isolation. So what about that M2 Ultra?
As used in the Mac Studio, the M2 Ultra scores 2,692 single-core and 21,231 multi-core. That means that the M3 Max is faster in terms of single-core performance but the extra cores mean that the M2 Ultra just beats out the M3 Max. And even then, not by far.
If there's one thing this all shows it's that the M3 Ultra is going to be the best chip ever put into a Mac and we can't wait to see what the updated M3 Ultra Mac Studio and Mac Pro are capable of once they arrive.