The European Space Agency (ESA) has taken to its website to explain an image snapped by the iconic Hubble Space Telescope.
The Hubble photograph is of the spiral galaxy officially called NGC 1566, and according to the ESA, this spiral galaxy is also informally referred to as the "Spanish Dancer Galaxy". The space agency explains that NGC 1566 is located approximately 60 million light-years from Earth within the constellation Dorado, and is a member of the galaxy group called Dorado.
Notably, galaxy groups are different from galaxy clusters, as galaxy clusters can contain hundreds of galaxies all gravitationally connected, while galaxy groups are several tens of galaxies all gravitationally bound. The ESA explains that NGC 1566's nickname was given to the spiral galaxy for its dramatic swirling lines of spiral arms that resemble the movements of a dancer's arms swaying up and down while a routine is performed.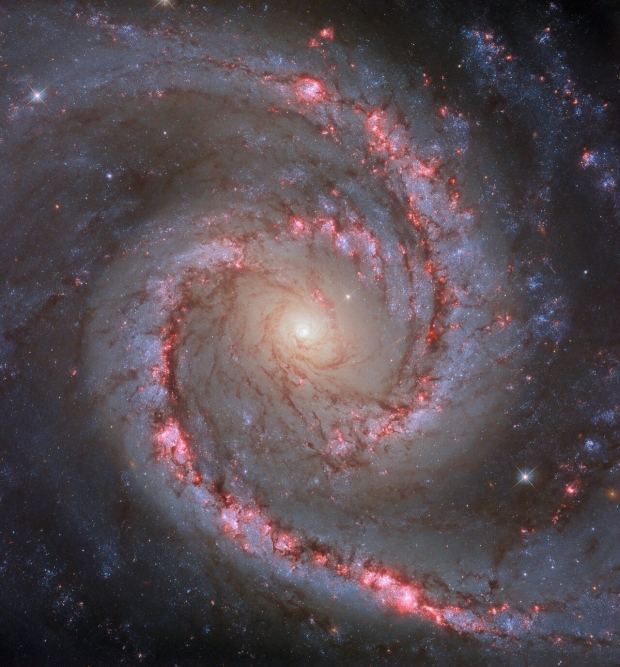 "The entire galaxy is displayed, centred and face-on to the viewer. It has two spiral arms that each make only a half-turn from start to finish, resembling the shape of a comma. Lanes of dark dust follow the arms into the centre, and split into many fibres that swirl around the glowing galactic core. Bright pink blooms along the arms show areas of new star formation," writes the ESA about the image of NGC 1566