Morgan Stanley analysts predict the effects of artificial intelligence on the video games sector.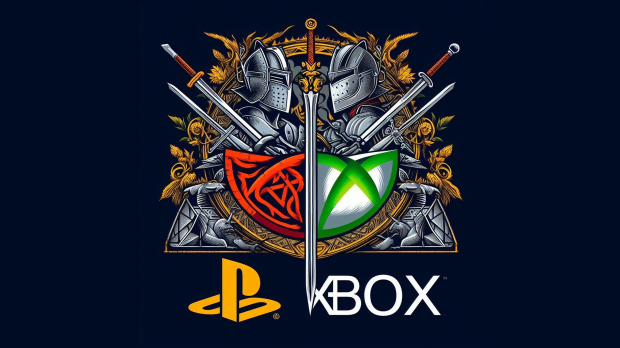 AI aims to supercharge productivity with new tools like Microsoft's Copilot, and artificial intelligence is also expected to help optimize production in the interactive entertainment industry. Video games take many years to make due to the complex nature of the process, which often requires tedious tweaking, steady iterative design, and lots of bug-squashing. The hope is that developers can use AI to automate a portion of these tasks and potentially reduce costs and release games even sooner.
Analysts at Morgan Stanley believe that AI will have a tangible effect on gaming. Platform-holders like PlayStation, Xbox, and potentially even Nintendo are expected to benefit the most from AI, as these companies can bake time-saving AI tools into their respective software development kits (SDKs) for console and gaming hardware. Other engine-makers like Unity and Epic Games could also leverage AI for their production environments.
According to Bloomberg, who has acquired a note from Morgan Stanley analysts, the consensus is that big AAA publishers like Ubisoft, Nexon, and Take-Two Interactive all have a "clear AI bull case" for their respective workloads and content roadmap structures.
Interestingly enough, AI is also expected to help raise earnings by directly lowering costs. Analysts believe that Take-Two Interactive, in particular, will benefit from AI optimizations that could lower overall production costs and reduce risk along the way.
Take-Two CEO Strauss Zelnick has been optimistic on AI's affect on games development, saying that AI is a "rising tide that raises all boats." However, Zelnick says that AI cannot be used to create, and that the human element will always be required to make new video games.
Zelnick also believes that AI won't save all that much time and money, and that any time- or money-saving vacuum created by AI will simply be filled with more ambitious game design.
"I wish I could say it would be quicker and cheaper, but what's going to happen of course is everyone's demands for quality will rise. So there's very little evidence in the history of entertainment, that technical tool development has actually reduced the overall cost of the projects. That hasn't really happened in entertainment outside of recorded music.

"In recorded music, the cost of making music has really declined--we could make music in this room with $500 worth of equipment. That was certainly not the case 30 years ago.

"But apart from the music business, production costs continue to rise because quality demands just go up. What AI will allow is just that: The toolset will allow us, and everyone else, to do things better, faster, cheaper, and then we'll just raise our sights in terms of what we can do, what we can deliver to consumers in terms of quality and engagement."