We got to check out MSI's new 'Project Zero' range of motherboards at Computex 2023 earlier this year, and when paired with the company's compact and stylish Project Zero compatible case and new slimline GeForce RTX 40 Series GPUs, it was hard not to be impressed.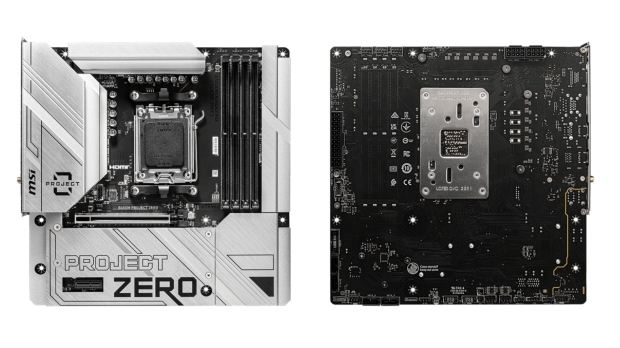 Like initiatives from ASUS and GIGABYTE, Project Zero looks to redesign the traditional PC motherboard by placing all of the connectors (the stuff that needs cables) to the underside of the motherboard. The result is a cleaner and more eye-catching build - especially in the age of PC cases with tempered glass panels.
The good news is that it looks like the launch is right around the corner, with product pages with full specs and details for two Micro-ATX Project Zero motherboards popping up online - the MSI B650M PROJECT ZERO for AM5 Ryzen 7000 Series processors from AMD and the MSI B760M PROJECT ZERO for LGA1700 Intel Core 14th, 13th, and 12th Gen CPUs.
Both boards feature 4 x DDR5 memory slots, with the B650M supporting up to 128GB capacity and DDR5-7600 and the B760M supporting up to 192GB capacity and DDR5-7800. Both Project Zero boards also feature two M.2 slots for PCIe Gen 4 storage, Wi-Fi 6E, LAN, PCI-E x16 slots for GPUs, and plenty of USB ports, including Type-C.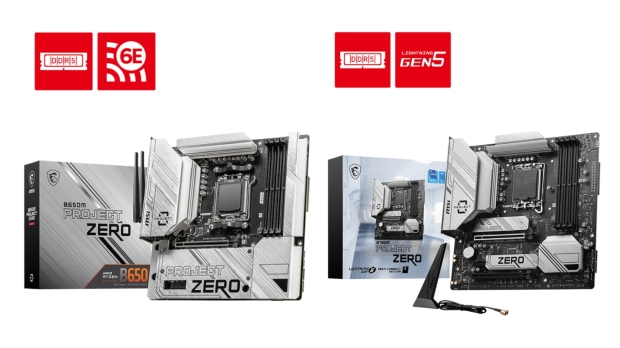 Both sound impressive regarding build quality, with a six-layer PCB with two ounces of thickened copper. In addition to an extended heatsink, there's one for the VRM and the M.2 SSDs to prevent throttling. Again, the big draw card is all of the connectors - including motherboard power, CPU power, fan pins, SATA, and other interfaces have been moved to the back of the motherboard.
MSI notes that in addition to being supported by its "coming soon" MSI MAG PANO 100 PZ case, the new MSI B650M PROJECT ZERO and MSI B760M PROJECT ZERO motherboards can be installed in certain cases from Lian Li, Sama, SilverStone, and Thermaltake.
There's no word on the exact launch date or pricing for the first two Project Zero boards from MSI, so stay tuned on that front.